There is no fee to travel the
Lewis and Clark National Historic Trail
. There are however many sites along the
Trail operated by a variety of agencies and organizations who may charge an entrance fee to their site or a fee for their programming. Enjoy your visit!

If you plan to visit a National Park Service site with an entrance fee, you can pay at each individual site or
purchase one of the following: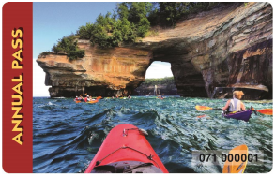 Interagency Annual Pass: $80
Valid for 12 months from purchase date.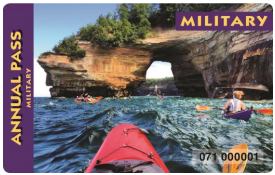 Interagency Annual Military Pass: $0
Free pass for active duty military personnel and their dependents, with valid documentation (CAC Card or DDForm 1173).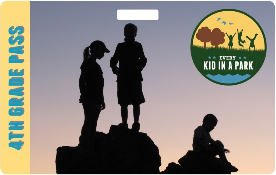 4th Grade Pass: $0
Available to U.S. 4th graders (including home-schooled and free-choice learners 10 years of age) with a valid Every Kid in a Park paper voucher. Paper vouchers can be obtained by visiting the Every Kid in a Park website.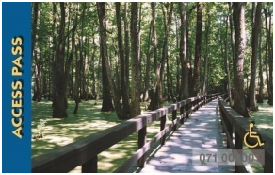 Interagency Access Pass: $0
Valid for life. This is a lifetime pass for U.S. citizens or permanent residents with permanent disabilities.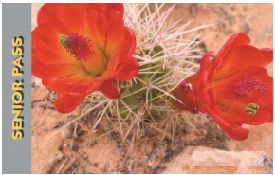 Interagency Senior Pass: $10
This is a lifetime pass for U.S. citizens or permanent residents age 62 or over.

These Passes are available for purchase at most National Park sites, including the Lewis and Clark National Historic Trail Headquarters Visitor Center. Located at: 601 Riverfront Dr., Omaha, NE 68102
Phone: 402-661-1804 (cash or check only).
The annual pass and senior pass may also be purchased online at the USGS store.