Road through the park is closed

Park highway (HWY 89) is currently being cleared of snow, debris, and rocks. Anticipated opening for Memorial Weekend. More »
Park highway under construction near Sulphur Works

Road crews are working to repair the road near Sulphur Works hydrothermal area. Road will be closed at the Kohm Yah-mah-nee Visitor Center during the week, and open to Sulphur Works on the weekends.
Hiking Safety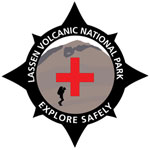 Explore Safely
Hiking in Lassen Volcanic National Park involves risk. Lassen's continually changing landscape, high elevation, and dramatic seasons present numerous considerations for hikers. From climbing rocky slopes, crossing swift streams, and traversing spring snow patches, the best way to ensure your safety is to be prepared.
To improve your safety when hiking at Lassen consider the following:
Print or download an Explore Safely trail guide

View or print the list of popular day hikes including level of difficulty, elevation, distances, and approximate time
Read about selected hikes in the park newspaper, Peak Experiences

Learn more about trails and current trail conditions, especially May through July

Review the hiking preparedness list
Congratulations 2012 Explore Safely Trail Challengers!
View a list of trail challengers and safety notes from the 2012 Trail Challenge here.
Explore Safely Trail Guides
The following guides provide information for day hikers including trail descriptions, special considerations, and preparedness information. Check back soon for new guides for Kings Creek, Brokeoff Mountain, Bumpass Hell, and Twin Lakes Loop trails.

We recommend that you read or print the trail guide before you begin your hike.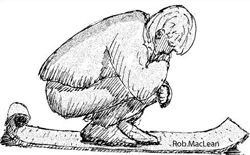 Rob MacLean
Lightning Safety
Summer is the peak season for one of the nation's deadliest weather phenomena - lightning. In the United States, an average of 54 people are reported killed each year by lightning. To date, there have been five deaths in 2012. Lightning is a serious danger that is best mitigated by one key action: When Thunder Roars, Go Indoors! Unfortunately for day hikers and backpackers, seeking shelter is not always possible. Here are a few tips to increase your safety while outdoors:
Time visits to avoid severe weather - know the forecast.
Immediately seek a safer area if you hear thunder.
If caught in the open, avoid trees, bushes, or other tall objects.
Spread a hiking group out at least 50 feet between people.
Look for ravines or depressions and assume the lightning position in one of the depressions.
Do NOT lay on the ground, rather crouch on your feet.
Learn more about lightning safety at http://www.lightningsafety.noaa.gov/ or download a lightning risk management publication.

Did You Know?

The 29 mile Main Park Road was constructed between 1925 and 1931, just 10 years after Lassen Peak erupted.  Near Lassen Peak the road reaches 8512 feet, making it the highest road in the Cascade Mountains.  It is not unusual for 40 feet of snow to accumulate on the road near Lake Helen.