Discovery Day at Mound City Group
Date:
October 1, 2012
Contact:
Melinda Repko
, 740-774-1126
Join in the fun at the park's annual Hopewell Discovery Day. Experts will be on-hand to identify artifacts and fossils, and explain flint knapping techniques. This is a great opportunity to bring out those rocks, fossils and arrowheads that have been collecting dust on your shelves! Ohio History will be brought to life with the Ohio Historical Society's, History to Go Van presenting their "American Indian Experience" program. Visitors of all ages will be able to interact with authentic and replica artifacts of Ohio's native cultures, use a pump drill, play a life skills game or try throwing a spear with an atlatl! Admission is always free!
Click here for directions to the Mound City Group visitor center.
Did You Know?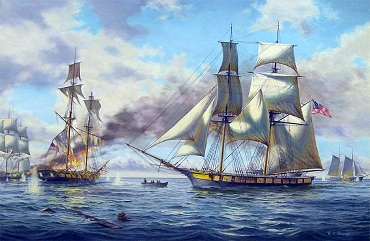 British soldiers captured during the Battle of Lake Erie during the War of 1812 were marched to a prisoner of war camp (Camp Bull) located between the present day Mound City Group visitor center, and the northern part of the city of Chillicothe. More...