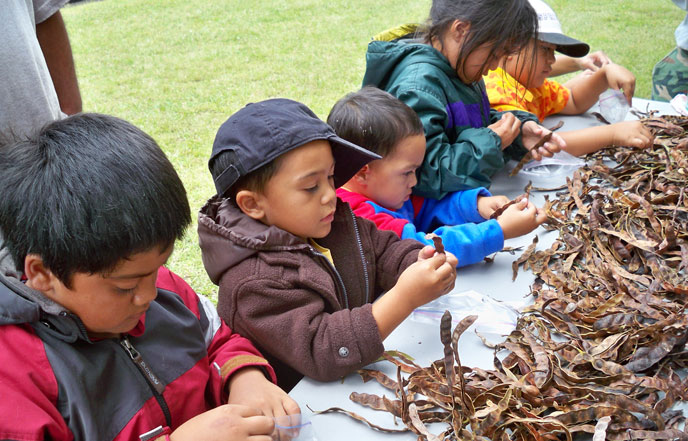 Be a Junior Ranger
Choose from several programs for families with children up to the age of 12 who can earn a collectible Junior Ranger Badge from Hawai'i Volcanoes National Park.
Share Your Experiences
Do you have Hawai'i Volcanoes National Park experiences that you wish to share?
Submit your poetic, artistic or written expression.
Park Facts (pdf 145KB)
Writing a report and your teacher really likes statistics? This is where you will find those treasured bits of information.
Park History
Did you ever wonder how and why this bit of land on such a remote island in the Pacific Ocean become a National Park? Check it out!