Fire Information and Activity
Fire Updates / Advisories / Restrictions / Closures
Updated: October 23, 2014 @ 7:15 a.m.
Slopes Rx:
North Zone Interagency Fire Managers anticipate initiating a unit of the Slopes Rx on Thursday, October 23.
Managers plan to use aerial ignition on a several hundred acre unit.
Prescribed fire smoke from will be most visible during ignition operations and will likely gradually diminish after ignitions are completed.Smoke may be visible along Highway 67 and 89A as well as from various locations on the North Rim and South Rim. Smoke is expected in the canyon, one to three days after each ignition related to the Slopes Rx.
Fire managers are working with the Arizona Department of Environmental Quality- Smoke Management Division to reduce and mitigate potential smoke impacts.
Visitors may see fire personnel, vehicles, and air support in the vicinity when any prescribed fire is being implemented. Please drive slowly, turn your lights on, and avoid stopping in areas where fire personnel are working.
Plans for each burn unit contain a set of parameters which define the desired weather and fuel conditions under which a prescribed fire can be initiated. Prior to implementing the burns, fire managers will evaluate current conditions and will only begin ignition if the prescribed conditions are within those parameters.
Fire danger is currently Moderate on the South Rim and Moderate on the North Rim.
When the fire danger is "moderate" it means that fires can start from most accidental causes, but will spread slowly to moderately.



Please review the year-round fire regulations in place at Grand Canyon:
- Within the park, fires are only allowed in designated campgrounds and may only be ignited in grills or designated fire rings.
- If you are hiking and camping below the rim, cook stoves may be used, but campfires and other open fires are never allowed.
- If you are on a river trip, campfires are only allowed in elevated metal pans, and use of a fire proof blanket under the pan is required.
For information about fire restrictions on other public lands in Arizona and New Mexico call the Southwest Area Fire Restriction Information Line at 877-864-6985.
Visit www.inciweb.nwcg.gov for up-to-date information about any active fire in the region or across the country.
During an active fire, more detailed information is available from:

The park's Twitter feed:
https://twitter.com/GrandCanyonNPS
Current Fire Information from Our Neighboring National Forests:
---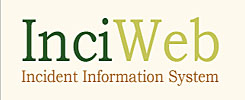 The park's InciWeb site:
http://inciweb.nwcg.gov/unit/313/
---
The fire danger at Grand Canyon National Park is:

South Rim: Moderate


North Rim: Moderate

---

For more fire information in and around Grand Canyon National Park, visit the Arizona Emergency Information Network, the official site for alerts and bulletins on emergencies and disasters in Arizona, including public health and safety advisories, homeland security alerts and disaster relief bulletins.
Also, Arizona Fire News

Learn more about the Fire Management program at Grand Canyon National Park.
View photos of Grand Canyon's Fire and Aviation program.
To view interagency wildland fire photos, click here.
Wildland Fire QUICKLINKS:
National Interagency Coordination Center
NPS Fire & Aviation Management
INCIWEB
National Large Fires Map
Northern Arizona Weather Forecast (NOAA)
Loading the player...


Ponderosa Pine: Living With Fire

The secret to the Ponderosa pine's success is how well it has adapted to fire. What can people who live in fire-prone areas learn from the tree's defenses?

Duration:

3 minutes, 45 seconds

Credit / Author:

Haley Bercot

Date created:

2009-05-09