Pet Restrictions in Effect March 15 through Labor Day

Dogs/other pets (except for service animals) are not allowed in the wilderness or on any of Fire Island's federally owned oceanfront beaches from March 15 through Labor Day to help protect threatened and endangered beach-nesting shorebirds. More »
Backcountry Camping Permit and Access Procedures

Reservations for required permits must be obtained through www.recreation.gov. Due to the breach at Old Inlet, access to both east and west wilderness camping zones must now be from Watch Hill or points west, and involve a 1½ to 8 mile hike. More »
Attention Watch Hill Ferry Passengers

Due to channel conditions, delay or cancellation of ferry service between Patchogue and Watch Hill may occur. For updated ferry schedule information, please call 631-475-1665.
For Your Safety: Always Stay On Boardwalks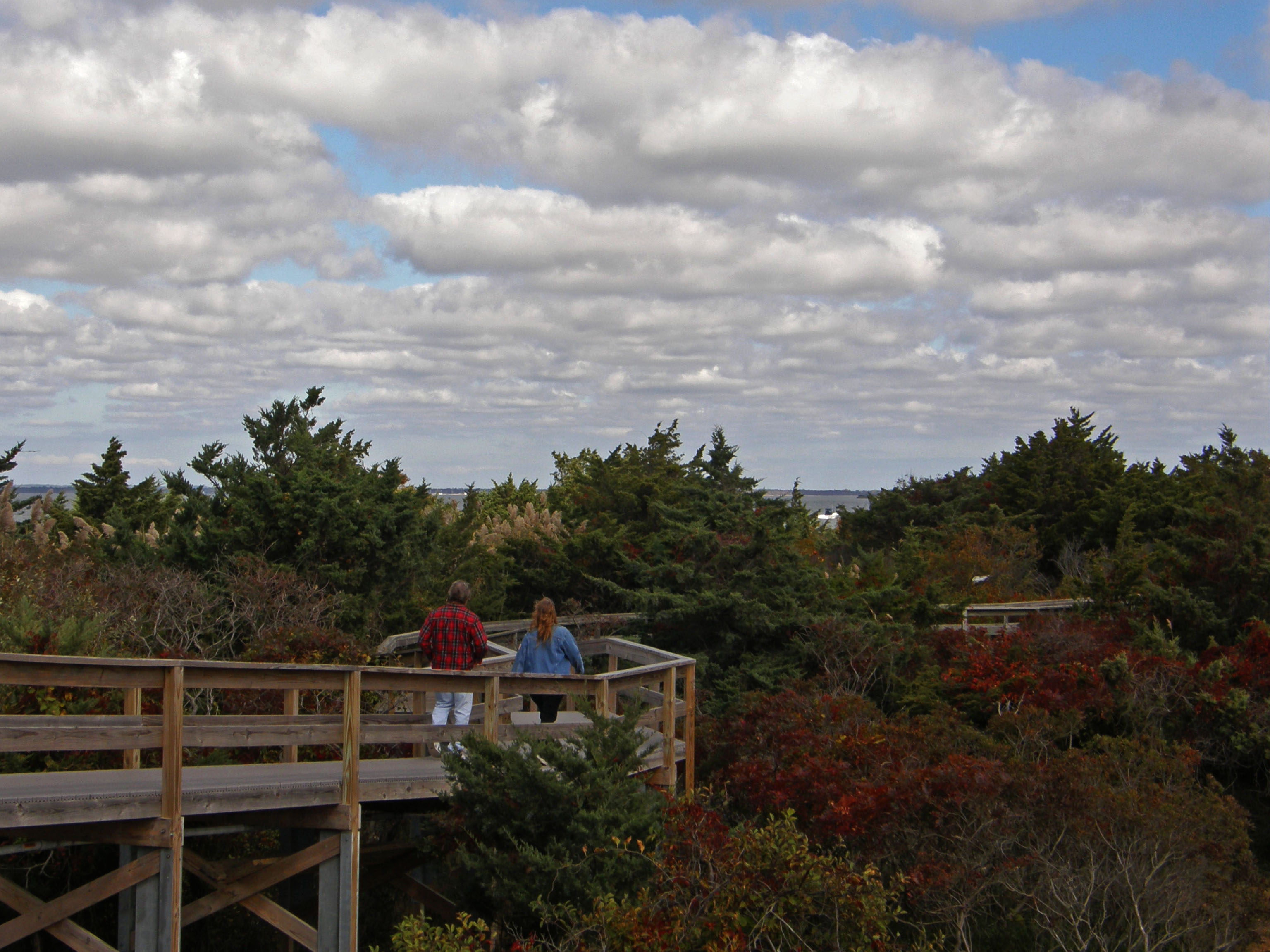 Many of the park's paths and trails are marked by established boardwalks. By staying on these boardwalks, you can help protect native plants and animals, and help keep some of the native flora and fauna away from you.
Poison Ivy is abundant on Fire Island. Ticks are often encountered on the tips of grasses and other vegetation.
By staying on boardwalks, you help protect the plants that hold the fragile dunes together. Never walk on the dunes.
After rain, some boardwalks may be slippery so watch your step. Always wear shoes on the boardwalks to avoid splinters and cuts from nails.
For Your Safety, Avoid Poison Ivy

Poison ivy is prevalent throughout Fire Island as a vine or shrub. Read More

Watch For and Avoid Ticks

Use caution around grassy areas, where you may encounter ticks. Some species transmit Lyme disease. Read More

Where Can I Take My Dog?

Always keep your pet leashed for its protection. Read More
Did You Know?

Lifeguarded beaches are provided at Fire Island National Seashore during the summer at Watch Hill and Sailors Haven. More...