Current Conditions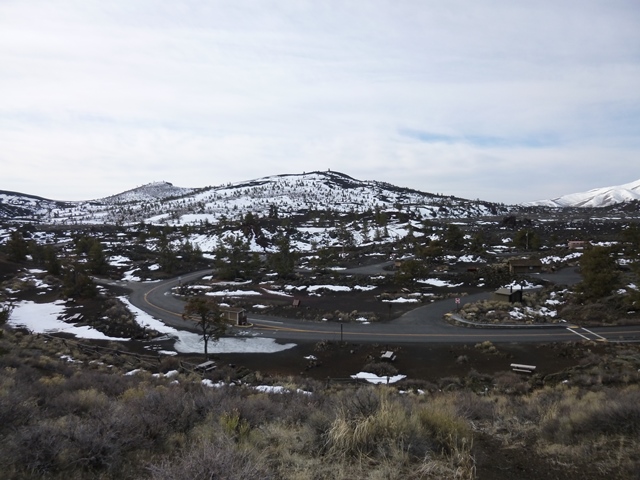 Loop Road Open
The 7-mile loop road is open. Expect patches of snow on trails. Indian Tunnel and Dewdrop Cave are open, with all other caves closed due to snow and ice. As shown in the photo, the campground is also accessible at this time with a water-less vault toilet.
During the late winter/early spring drivers and hikers are advised to watch out for icy spots. Weather conditions are quite changeable at this time of year and the loop road may be closed to automobiles at any time if deemed necessary for public safety.
The Visitor Center is open daily from 8 am to 4:30 pm.
Things to know before you come
Follow the link for other important pre-visit information.
Did You Know?

In 1969 Apollo astronauts Alan Shepard, Edgar Mitchell, Joe Engle and Eugene Cernan visited Craters of the Moon. They explored the lava landscape in order to learn the basics of volcanic geology in preparation for future trips to the moon. More...