Current Conditions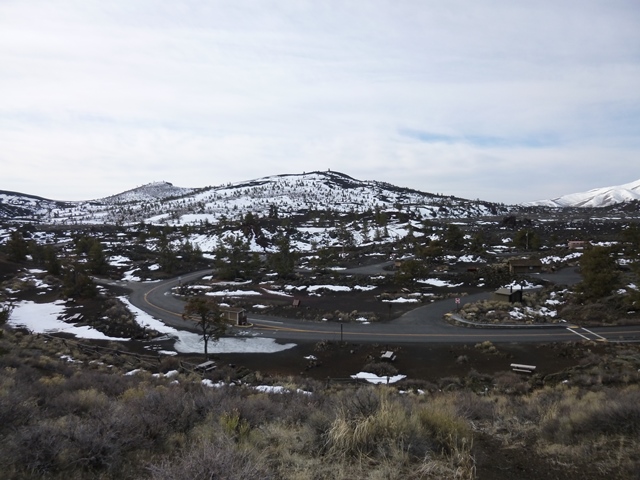 Loop Road Open to North Crater Flow Trail-head
The loop road is open for driving to the North Crater Flow Trail-head. Beyond that point the road is closed to driving due to ice and snow. The North Crater Flow Trail is snow free but most trails beyond this point are snow covered. As shown in the photo, the campground is also accessible at this time with a water-less vault toilet. During the late winter/early spring drivers and hikers are advised to watch out for icy spots. Weather conditions are quite changeable at this time of year and the loop road may be closed to automobiles at any time if deemed necessary for public safety.
The Visitor Center is open daily from 8 am to 4:30 pm.
Things to know before you come
Follow the link for other important pre-visit information.
Did You Know?

Watch out for bombs! Before they cooled, volcanic bombs were hot globs of lava that were hurled from volcanoes along the Great Rift. They form a variety of interesting shapes described as "breadcrust", "spindle" and "ribbons" by geologists. More...