Current Conditions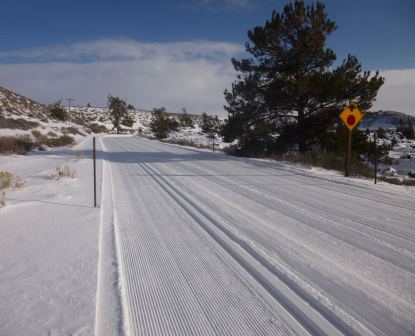 Winter Trail Groomed


The 7-mile loop road is closed to driving due to snow cover.

As a result of warm temperatures and rain over the past few days, the skiing conditions on the winter trail are currently fair to poor. Icy spots and bare patches are likely. Stay tuned for updates on conditions, and cross your fingers for snow!

There is no entrance fee in winter. Please note that dogs are not permitted on trails in the park including the Winter Trail.

The Visitor Center is open daily from 8 am to 4:30 pm. except for winter holidays (Jan. 19-MLK, Feb.16-President's day). Snowshoes are available for loan for a suggested donation of $5/pair.

The campground is not accessible to drive-in camping but self-contained RV's are permitted to camp at the visitor center parking lot.

Winter Activities

Things to know before you come
Follow the link for other important pre-visit information.