Current Conditions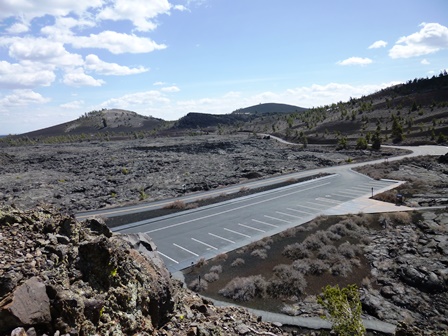 Loop Road Open


The 7-mile loop road is open. Admission to the park is available at any time with a self-pay system at the entrance station.
The Visitor Center is open daily from 8 am to 4:30 pm.

The campground is open for camping with a water-less toilet and self-registration. Water for filling jugs is available from the Visitor Center during business hours.

All authorized caves are open by permit. Permits are available at the Visitor Center during business hours. Beware of ice and slick conditions in some caves.

Weather conditions are quite variable at this time of year at our almost 6000' elevation. In the event of snow, the loop road may be closed to automobiles at any time if deemed necessary for public safety.
Things to know before you come
Follow the link for other important pre-visit information.
Did You Know?

In 1970 Craters of the Moon became one of the first areas in the National Park System to be designated as a federal Wilderness area. Craters of the Moon contains vast areas where visitors have an opportunity to experience the earth as it was. More...