Longleaf Campground Closure Sept. 2-3

The Longleaf Campground will be closed from 10:00 am Tuesday, September 2 - 10:00 am Wednesday, September 3. The closure will allow for exotic plant removal.
Trail Conditions

A trail marking project is underway to identify trails with numbers instead of colored blazes. All hikers should use a compass and map when hiking in the park. More »
Things To Do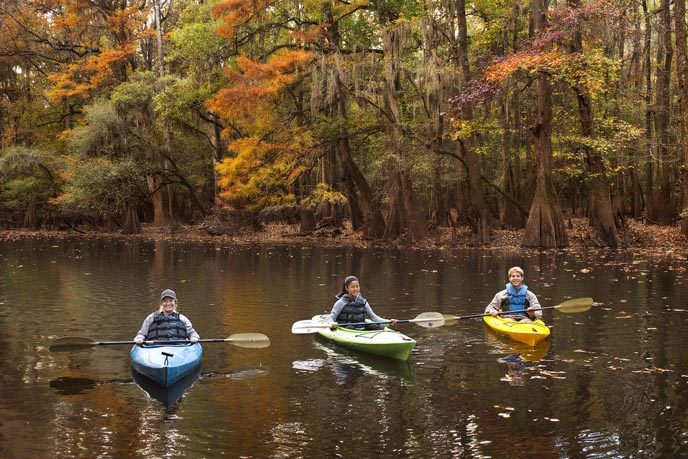 NPS Photo/jt-fineart.com
Congaree National Park provides a sanctuary for plants and animals, a research site for scientists, and a place for you to walk and relax in a tranquil wilderness setting amidst giant hardwoods and towering pines.
Activities at Congaree National Park include hiking, primitive camping, bird watching, picnicing, canoeing & kayaking, Ranger guided interpretive walks and canoe tours, nature study, and environmental education programs.


Did You Know?

In 2003, Congaree became the first and only national park in South Carolina. Until then, it was known as Congaree Swamp National Monument.