Trail Conditions

Trails have been adversely impacted by an active flood season and winter ice storms. They are littered with debris and many markers are missing. All hikers should use a compass and map when hiking in the park. A trail marking project is underway. More »
Paddling Conditions

Numerous portages exist along Cedar Creek. Please plan accordingly when preparing to paddle in the park and be sure you are prepared for a safe trip.
Things To Do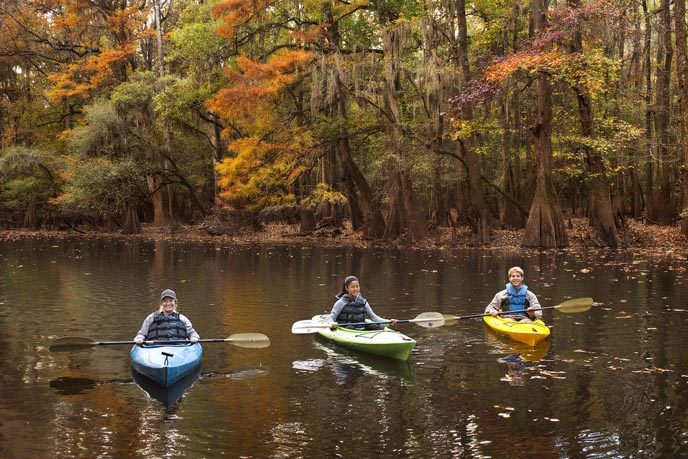 NPS Photo/jt-fineart.com
Congaree National Park provides a sanctuary for plants and animals, a research site for scientists, and a place for you to walk and relax in a tranquil wilderness setting amidst giant hardwoods and towering pines.
Activities at Congaree National Park include hiking, primitive camping, bird watching, picnicing, canoeing & kayaking, Ranger guided interpretive walks and canoe tours, nature study, and environmental education programs.


Did You Know?

In North America, only the conifer forests of the Western U.S. coastal region are substantially taller. East of the Mississippi, just a few patches of white pine and some cove forests in Great Smoky Mountains NP are taller. When compared to all of the world's forests, Congaree is among the tallest.