Things To Do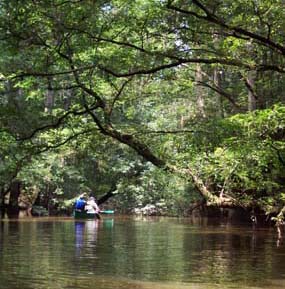 NPS Photo
Congaree National Park provides a sanctuary for plants and animals, a research site for scientists, and a place for you to walk and relax in a tranquil wilderness setting amidst giant hardwoods and towering pines.
Activities at Congaree National Park include hiking, primitive camping, bird watching, picnicing, canoeing & kayaking, Ranger guided interpretive walks and canoe tours, nature study, and environmental education programs. Click on one of the links above to learn more!


Did You Know?

Congaree National Park has the largest Loblolly Pine in the United States. It is as tall as a 16 story building.