Bates Fork Area Closure: May 9-11

The Bates Fork area will be closed to the public from 6 pm on Thurs, May 9, to 7 am on Sat., May 11. USDA resource management activities will be conducted day and night during this time period. Call 803-647-3960 for info.
Things To Do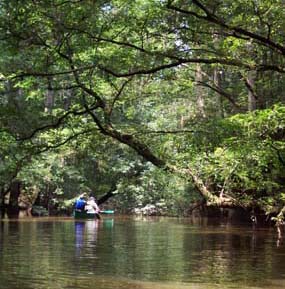 NPS Photo
Congaree National Park provides a sanctuary for plants and animals, a research site for scientists, and a place for you to walk and relax in a tranquil wilderness setting amidst giant hardwoods and towering pines.
Activities at Congaree National Park include hiking, primitive camping, bird watching, picnicing, canoeing & kayaking, Ranger guided interpretive walks and canoe tours, nature study, and environmental education programs. Click on one of the links above to learn more!


Did You Know?

Congaree National Park hosts the Old-Growth Bottomland Forest Research and Education Center.  Research Learning Centers function as scientific laboratories and research libraries that enhance learning opportunities within our National Parks.