Things To Do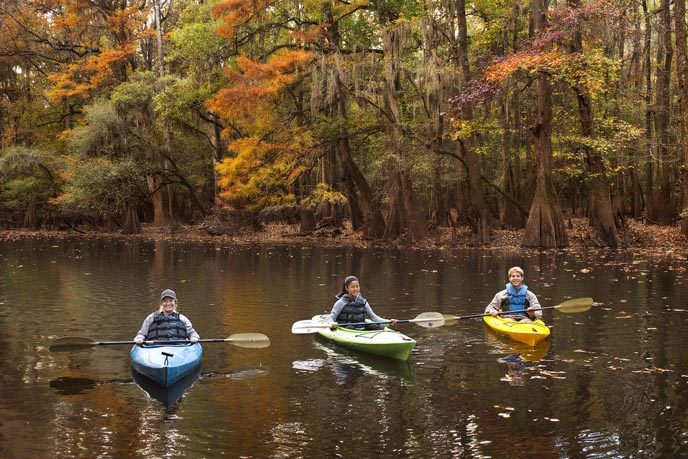 NPS Photo/jt-fineart.com
Congaree National Park provides a sanctuary for plants and animals, a research site for scientists, and a place for you to walk and relax in a tranquil wilderness setting amidst giant hardwoods and towering pines.
Activities at Congaree National Park include hiking, primitive camping, bird watching, picnicing, canoeing & kayaking, Ranger guided interpretive walks and canoe tours, nature study, and environmental education programs.


Did You Know?

Many trees in the park have Spanish moss growing on them. Spanish moss absorbs water and food from the air and is in the same family as the pineapple.