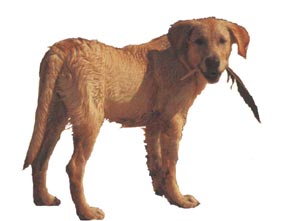 Pets are allowed on the beaches of Cape Lookout National Seashore, but must be kept on a leash at all times. Pet size, breed or training does not matter.
The leash requirement is for all islands including Shackleford Banks.
Why?
For your pet's safety - Your pet is sharing the beach with vehicles and fishing activities that could cause accidental injury to your pet. On Shackleford, a wild horse can injure or kill a dog that is harassing the herd.

For the safety of others - Many visitors are uneasy around loose pets. Respect the rights of others who may have a fear of your pet -- even a friendly one.

For the protection of wildlife - Unleashed pets chase birds and other wildlife.
If you are bringing your pet to the Seashore here are a few things to remember:
Bring fresh drinking water for your pet as there is little available on the islands.
There is little to no shade on the islands and pets are not allowed in buildings.
Never leave a pet tied up and unattended.
Some of the ferries will carry pets to the islands, contact the ferry service directly for information. The ferry operator has the right to refuse to carry a pet.
Visitors who are renting one of the rustic cabins at Long Point or Great Island may keep their pets in their cabin as long as they are kept in a crate. Pets may also be kept tied up on the cabin porch, provided they are not left unattended.
Pets are not allowed inside any other buildings in the national seashore.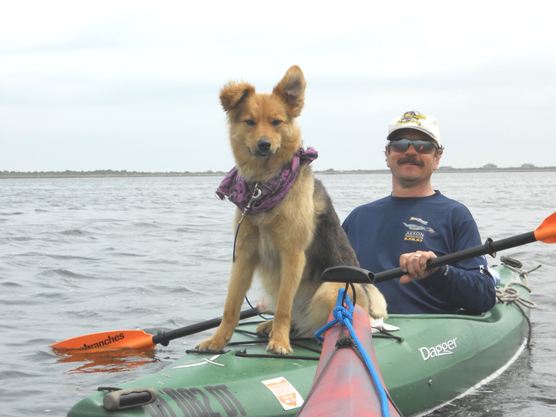 Photo by Tricia McKinney