Military History Building Closed Through March 19

The Military History Building is undergoing a Seismic Retrofit (Earthquake Safety) and will be closed while this work continues. We apologize for this inconvenience.
Lighthouse Will Be Closed for Seismic Retrofit March 24 through May 16

The Lighthouse is undergoing a Seismic retrofit (earthquake safety). The lighthouse is scheduled to be closed from March 24 through May 16. Please call (619) 557-5450 for updated information.
Visitor Center Scheduled to be Closed May 19 through June 16

The Visitor Center will be undergoing a Seismic Retrofit and will be closed. Visitors will still be able to access the Auditorium, Ballast View and the East Patio. These dates are subject to change. Please call 619 557-5450 for updated information
Directions
Did You Know?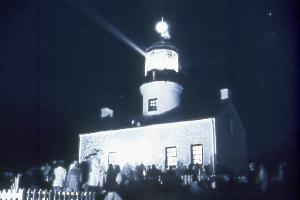 Did you know that the light from the Old Point Loma Lighthouse at Cabrillo National Monument could be seen by mariners 39 miles out to sea?