Cabrillo National Monument Theater Closed on Selected Dates

Due to National Park Service alternate uses, the Cabrillo National Monument theater will be closed to the public on the following dates: October 28 all day, October 29 9am-12pm, November 6, 2014 12pm-5pm. We are sorry for the inconvenience.
Carpooling / Vanpooling
Cabrillo National Monument loves carpoolers! When you carpool to the monument, you:
Reduce auto emissions and air pollution
Reduce traffic and congestion on roadways
Reduce wear and tear on streets and roads
Reduce stress
Reduce entrance fees – it's only $5.00 per vehicle to come into Cabrillo National Monument, so load up that car!


Did You Know?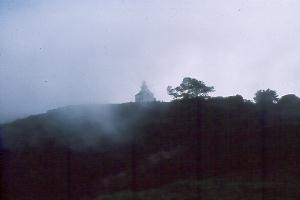 Did you know that the Old Point Loma Lighthouse at Cabrillo National Monument was only in service for 36 years? Due to its hilltop location, the light was frequently obscured by low clouds and fog, forcing construction of a new lighthouse closer to the water.