Visitor Center Scheduled to be Closed Until August 8

The Visitor Center is undergoing a Seismic Retrofit. Visitors will still be able to access the Auditorium, Ballast View and the East Patio. These dates are subject to change. Please call 619 557-5450 for updated information
Carpooling / Vanpooling
Cabrillo National Monument loves carpoolers! When you carpool to the monument, you:
Reduce auto emissions and air pollution
Reduce traffic and congestion on roadways
Reduce wear and tear on streets and roads
Reduce stress
Reduce entrance fees – it's only $5.00 per vehicle to come into Cabrillo National Monument, so load up that car!


Did You Know?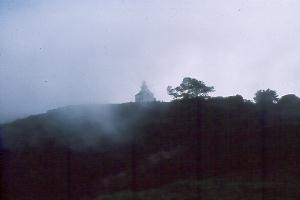 Did you know that the Old Point Loma Lighthouse at Cabrillo National Monument was only in service for 36 years? Due to its hilltop location, the light was frequently obscured by low clouds and fog, forcing construction of a new lighthouse closer to the water.