Carpooling / Vanpooling
Cabrillo National Monument loves carpoolers! When you carpool to the monument, you:
Reduce auto emissions and air pollution
Reduce traffic and congestion on roadways
Reduce wear and tear on streets and roads
Reduce stress
Reduce entrance fees – it's only $5.00 per vehicle to come into Cabrillo National Monument, so load up that car!


Did You Know?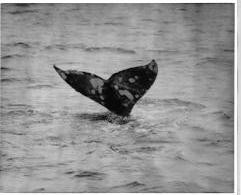 Did you know that Pacific Gray Whales were nearly hunted to extinction?  They now number about 25,000, thanks in part to full protection by the International Whaling Commission.