Welcome to the historic village Appomattox Court House. Visitors can expect to receive programming during the summer including living history and Ranger talks. With over a dozen buildings, a museum, theater, and bookstore, we suggest to allow at least two hours for your visit.
Click here
to take a virtual tour of the park before your visit.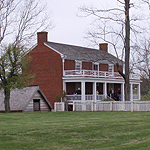 NPS Photo
We are located in south central Virginia approximately 95 miles west of Richmond and 25 miles east of Lynchburg. Begin your journey today by getting
directions
to Appomattox Court House National Historical Park.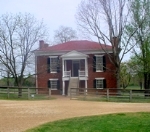 NPS Photo
Finding our park by using GPS can sometimes be difficult. For tips and a usable address, click
here
.
Operating Hours and Seasons

NPS Photo
Operating hours are from 8:30AM-5:00PM throughout the year. Summer is the busiest season, and visitors may have different experiences depending on what time of the year they visit.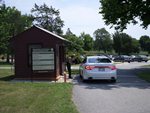 NPS Photo
Open all year, the park entrance fee is $10 per vehicle, $5 per motorcycle. The American the Beautiful passes are honored, the Senior, Access, Military, and Annual passes. For more information on reservations and fees,
click here
.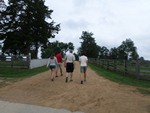 There are several problems with accessibility at the park including: the village is located on a ridge that requires visitors to proceed up a steep incline; the historic nature of the buildings in the park makes for many staircases that visitors have to traverse; while all visitors can see the films, there is no elevator access to the upstairs of the visitor center museum. For more information on accessibility issues,
click here
.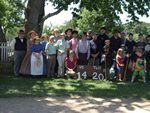 NPS Photo
With two movies, special programming, and an entire historic village to see, some visitors spend more than two hours at the park. Regardless of what your interests are, there is certainly
plenty to do
.
Things to Know Before You Come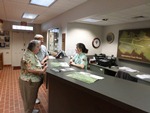 Visiting the park is largely a self-guided experience. Follow
this link
to learn more about how to get around, and what there is to do once you have arrived.
Ranger Ernie Price gives a brief introduction to visitors planning a trip to the Appomattox Court House Historical Park.

Duration:

2 minutes, 22 seconds