Things To Do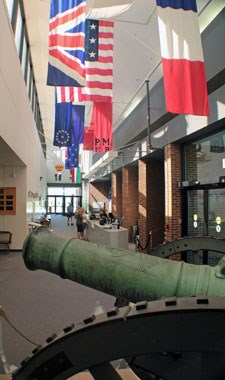 Welcome to Yorktown and Yorktown Battlefield, site of the last major battle of the American Revolutionary War.
At the Yorktown Battlefield Visitor Center ...
Begin your visit by viewing the 16 minute introductory film of the story of the Siege at Yorktown.
Explore the museum exhibit area that includes portions of the headquarter's tents George Washington used throughout the war, including while at Yorktown.
There are usually ranger guided tours and programs offered throughout the day.
Outside of the Visitor Center


We look forward to having you visit us at Yorktown Battlefield,


Last updated: July 28, 2020