Environmental Factors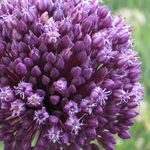 While protecting the park's cultural resources at Jamestown and Yorktown is of prime importance, Colonial NHP must guard the natural resources of the Chesapeake Bay watershed. Park personnel have been working to mitigate exotic invasive species, protect endangered species, address impacts on native wildlife populations, control shoreline erosion and assess air and water quality when threatened from adjacent developments.
The 1781 Siege of Yorktown was waged amongst a living landscape of fields, forests, wetlands, and waterways - features that also impacted the decisions made by both General George Washington in prosecuting the siege and by General Charles Lord Cornwallis in developing his defenses. Today the challenge of preserving the battlefield is also a challenge of preserving natural environment of the park.
The park works closely with federal, state and local governmental agencies, non-profit organizations, colleges and neighboring to protect its natural and cultural resources.


Last updated: February 26, 2015