The Poor Potter Site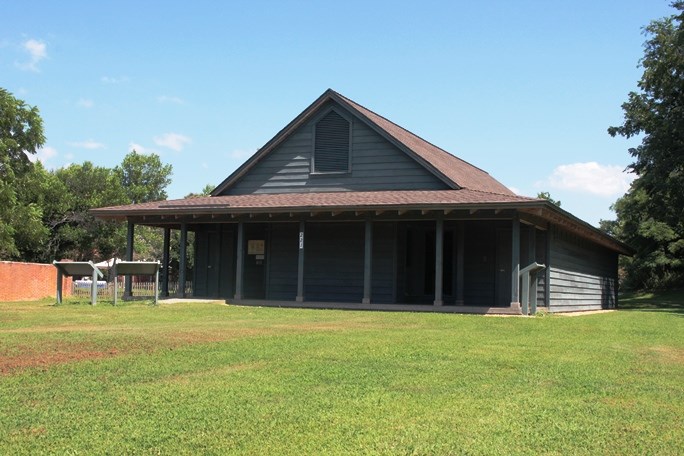 Many of Yorktown's citizens were active in events leading to American independence. Best known isThomas Nelson, Jr., who signed the Declaration of Independence, served as Virginia's governor in 1781 and commanded the Virginia militia during the siege of Yorktown. Another resident, virtually unknown, helped break Great Britain's economic hold over the colonies. Called today the "poor potter" of Yorktown, his pottery factory is the largest known enterprise of its type in Colonial America. Yet more than 250 years after his death, the poor potter remains a mystery.
For many years the only known clues to the poor potter's existence were large deposits of pottery fragments found in Yorktown. In 1970, however, the remains of his factory were discovered, revealing a large-scale 18th century operation. Evidence also showed the factory had produced quality wares equal to, and in competition with, products made by British potters--a violation of British laws that restricted industrial development in the colonies. How then had the factory been able to operate?
The search for answers uncovered a 1732 report sent by Virginia's Lieutenant Governor, William Gooch, to the Board of Trade in London. Gooch wrote: "As to manufactures seet up, there is one poor Potters work for course earthen ware, which is of so little consequence, that I dare say there hath not been twenty shillings worth less of that comodity imported since it was sett up than there was before." Though Gooch obviously knew about the Yorktown factory, he had allowed it to operate. He also gave the potter an identity -- the "poor potter".
Who was the poor potter? Research reveals he was Yorktown entrepeneur William Rogers, who was neither poor nor a potter. Rogers had emigrated to Yorktown around 1710 and a year later had begun his first enterprise--a brewery. By 1720, he was producing pottery at a complex that included two kilns and supporting work areas. A skilled work force crafted at least 23 types of earthenware and stoneware products including milk pans, bowls, bird bottles, mugs, colanders, porringers, churns and chafing dishes. In addition to marketing his wares locally, Rogers sold his goods in the Potomac River region, New England and the West Indies. Though Rogers died in 1739, his family operated the pottery factory for several more years.
Questions about the poor potter still persist. Why did Lieutenant Governor Gooch allow the factory to operate? Who were the potters? These questions may always remain open for speculation.
---
Visiting the Poor Potter


Today the remains of the pottery factory are important evidence of the role William Rogers and his potters had in establishing economic independence for the Virginia colony. The factory site is located a short walk from the Yorktown Visitor Center, and one block from the historic Nelson House (also operated by the National Park Service).


Last updated: August 9, 2015