Chevalier de Chastellux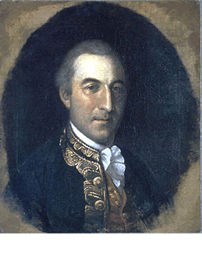 Chastellux, Francois-Jean Beauvoir, Chevalier de. 1734-1788.
Francois-Jean Beauvoir, Chevalier de Chastellux, joined the French army at the age of 13. While in the army he published essays and books on music, drama, and politics. He was even elected to the French Academy in recognition of his public achievements.
In March 1780, Chastellux was selected to accompany Rochambeau on the expedition to America. He was third in command of the French forces at Yorktown. During his three years in North America, he took the opportunity to become acquainted with the leaders of the new republic, and sought to learn more of the politics and natural resources of the New World. He became a member of many philosophical and scientific societies. The College of William and Mary and the University of Pennsylvania both awarded him honorary degrees. He wrote a perceptive book, "Travels in America", which includes commentaries on social life in the United States in the 1780's.
Chastellux returned to France and died of a sudden illness while on an inspection tour in Normandy, France, in 1788
Last updated: February 26, 2015