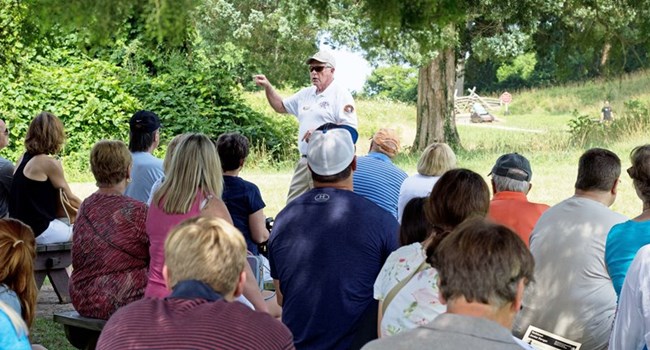 Looking for how to get involved?
NPS Centennial The National Park Service turns 100 on August 25, 2016. As we lead up to the centennial, we invite you to participate in Find Your Park Experiences to learn, discover, be inspired, or simply have fun in national parks. Find Your Park Experiences offer unique opportunities to explore national parks both in person and online.
Donate Your interest in supporting Colonial National Historical Park is deeply appreciated. The site has always relied upon the generosity of individuals, families, organizations, foundations, corporations and small businesses.
Volunteer No matter your skills or interests, there is probably a place for you in the Volunteer in Parks program at Colonial National Historical Park.


Planning A Long Range Interpretive Plan (LRIP) provides a 5-10 year vision for Yorktown's interpretive program.