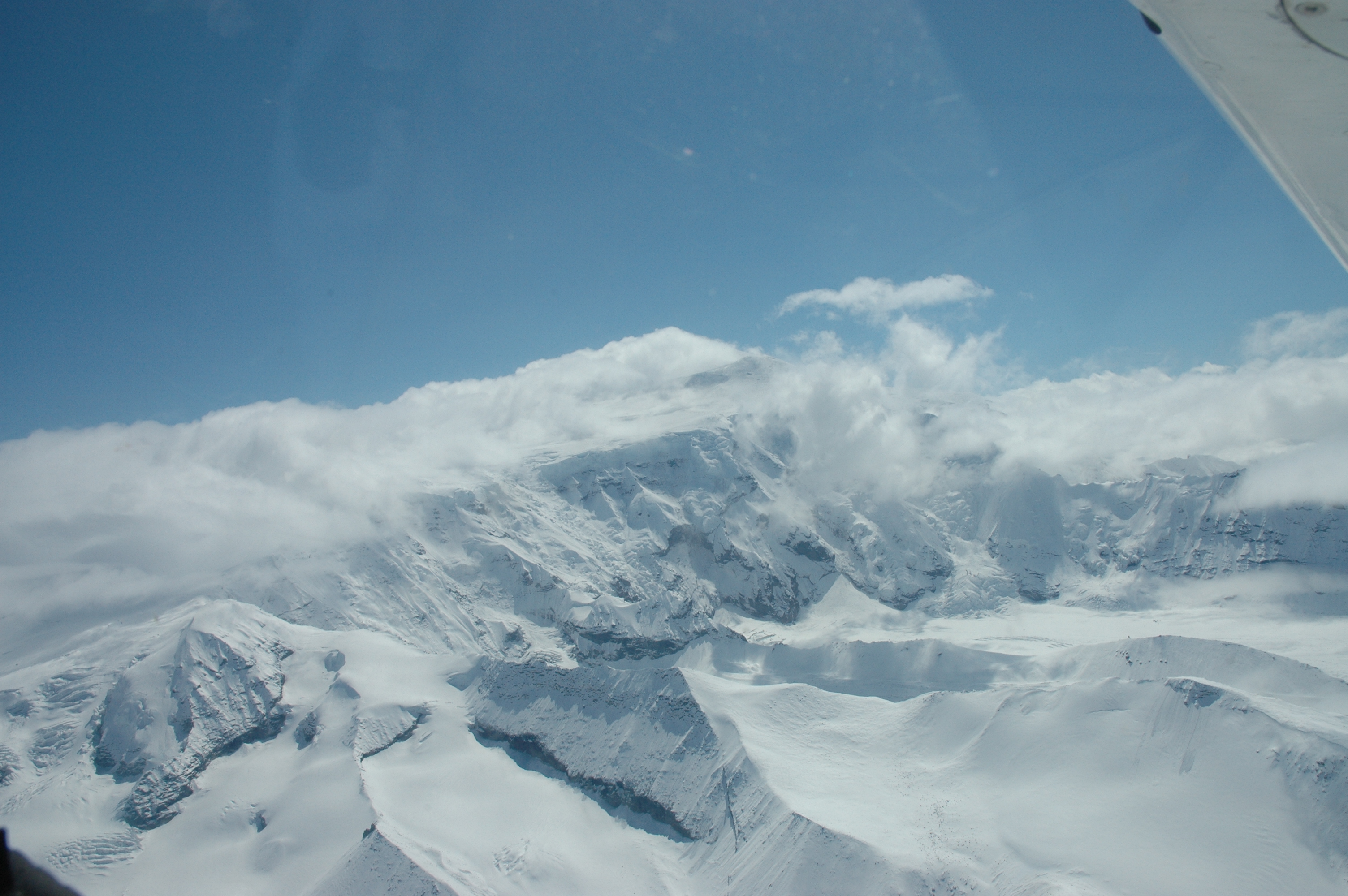 News Release Date:
June 23, 2011
The week of June 12th was a busy period for Wrangell-St. Elias National Park and Preserve, with 2 SARs, a downed aircraft and a close bear encounter.
On Monday, June 13 the park received a call from the Alaska Rescue Coordination Center reporting a request for help received via SPOT device.Park Rangers responded with an overflight, locating the group on Ophir Creek on the north side of the park.Using a radio drop bag, communications were established and rangers learned that a group backpacking between Horsfeld and Baultoff had become exhausted while hiking in deep snow.Arrangements were made for them to be picked up via air taxi operator.No injuries or illnesses reported.
Two days later, rangers received a report of a downed aircraft on the Tana River on June 15th.The Tana is a remote tributary river of the Chitina River draining north from the Chugach Mountains.Park Rangers responded with an over-flight of the area and discovered a Piper Super Cub on its back on an island in the middle of the river.Further investigation revealed no injuries and the pilot was not on scene, having been picked up with the assistance of a second aircraft in the area. The pilot, from Tacoma, WA, had attempted an off-airport landing on the short gravel bar but overturned the airplane in high winds.Due to the potential loss of the aircraft to high water, a special use permit was expedited for removal of the airplane by helicopter.
On Thursday, June 16th, park rangers were notified of a bear spray deployment by two of its rangers on backcountry patrol in the Chitistone region of the park on Wednesday.Evan Olson and Nate Porter were forced to deploy bear spray to deter a charging mother grizzly bear, after two spring cubs wandered too close to the retreating rangers.The charge was repulsed within a matter of a few feet from contacting them, reported Olson.
On Friday, June 17th at 7:30 a.m., Alaska State Troopers reported to park officials that a group of Swiss mountaineers had requested rescue from the 13,000 foot elevation of Mount Sanford.Park Rangers flew to the scene and located three climbers out of a group of four, lost and bogged down in 4 feet of fresh snow.The whereabouts of the fourth member of the team was unknown.Assistance from Denali mountaineering rangers was requested and they arrived on scene in a A-Star B-3 helicopter.All four climbers were located and short-hauled to a location on the mountain where they could be safely evacuated.The unlawfully guided group become separated and lost in a snow storm, after the guide fell into a crevasse and lost his skis.The three spent a night out in a snow cave and a fourth returned to camp prior to their request for assistance.All four climbers and their gear were reunited at Gulkana Airport within 12 hours of their initial call for help.No illness or injuries reported.