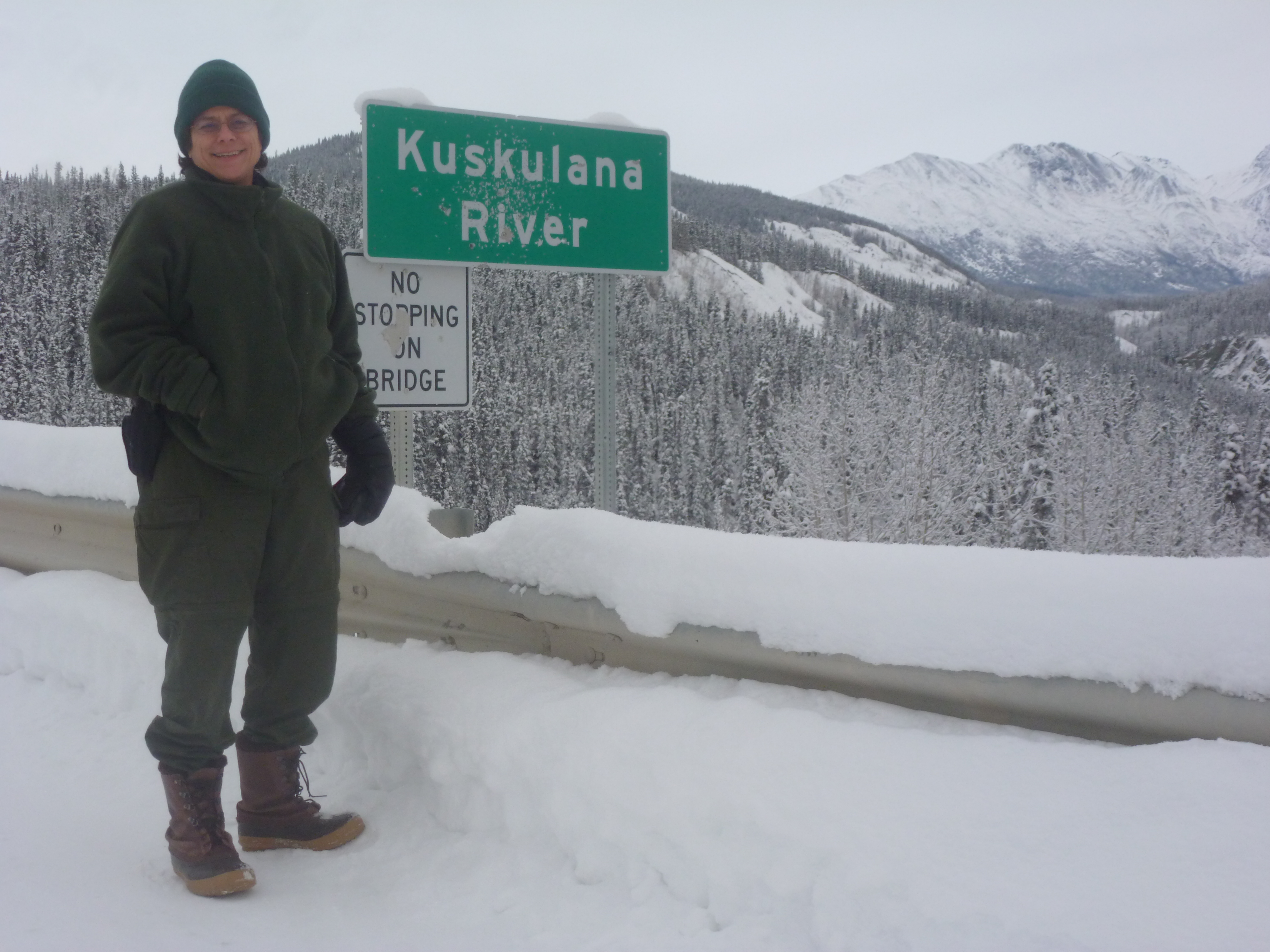 News Release Date:
December 18, 2012
Copper Center, AK - Norah Martinez, Chief Ranger at Wrangell-St. Elias National Park and Preserve, will retire on December 28 following 33 years of Federal service.
Norah began her career as a seasonal Park Technician with the National Park Service at Canaveral National Seashore in January 1980. From there, Norah held assignments in Padre Island National Seashore, Golden Gate National Recreation Area, Gulf Islands National Seashore, Angeles National Forest, Cape Cod National Seashore, Grand Canyon National Park and Cape Hatteras National Seashore before accepting her current assignment as Chief Ranger at Wrangell-St. Elias.
Norah recently spoke about her upcoming retirement: "I am proud to have cared for and protected these national resources and helped keep park users safe. It has been rewarding to have worked with so many NPS youth, volunteers and partnership programs over the years. I am grateful for the NPS family and the many friends I have made along the way."
Norah enjoys a busy lifestyle and plans to stay active in retirement. She will be moving to Florida and looks forward to many new adventures with family and friends.
Norah will be greatly missed at Wrangell-St. Elias. Please join us in wishing Norah the very best in retirement.