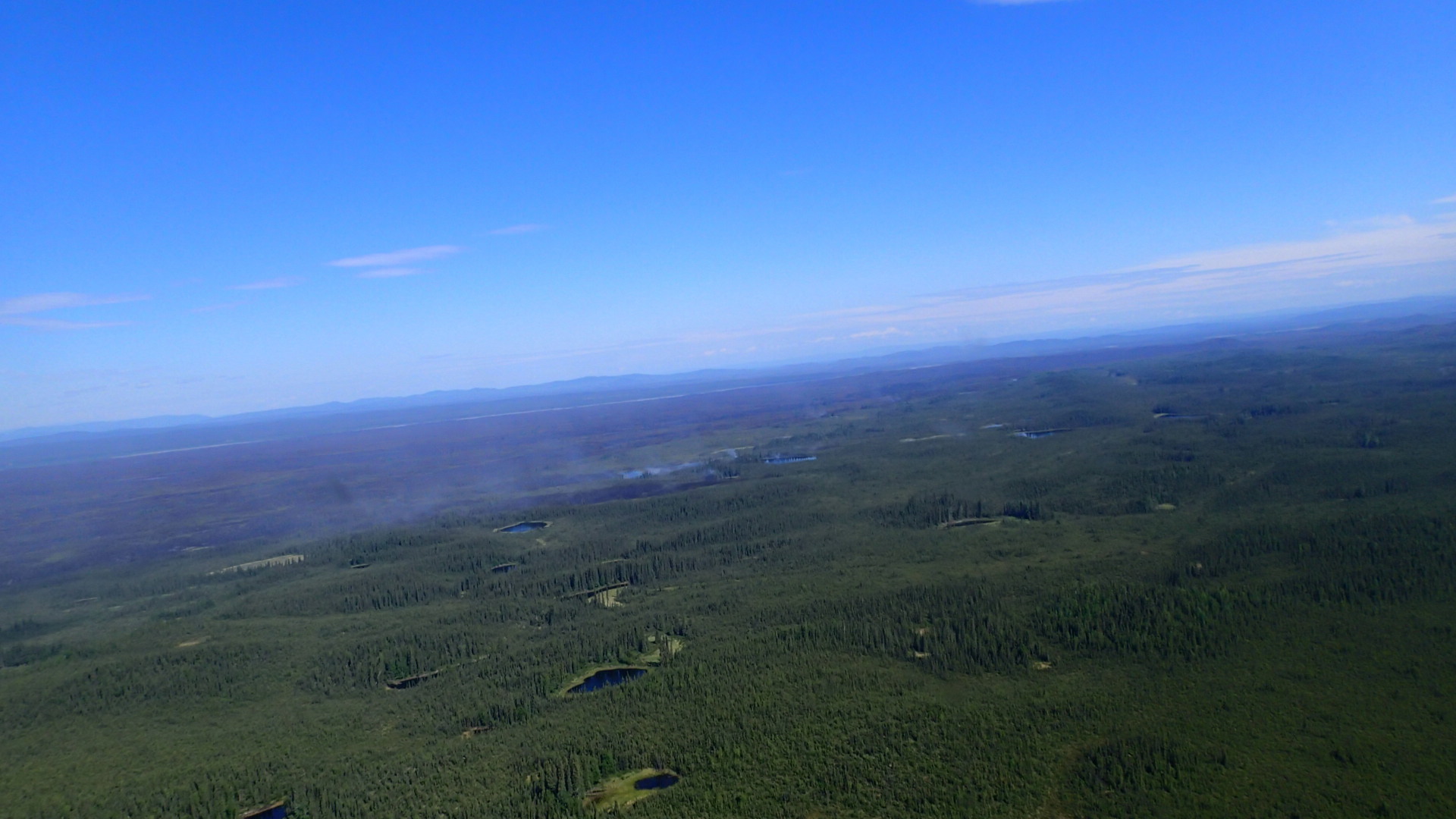 News Release Date:
June 21, 2013
Tok, Alaska –– Rain has helped to slow the growth of the Chisana River Fire and moderated the spread of smoke. The fire, which was started by lightning on May 21, has grown to 29,910 acres.The fire made small movements to the east in parts of Wrangell-St. Elias National Park and the Tetlin National Wildlife Refuge.It remains approximately 13 miles from the Alaska Highway and 18 miles west of Beaver Creek, Yukon, Canada.
The State of Alaska Division of Forestry is monitoring the fire closely and consulting with the fire management officers from the U.S. Fish and Wildlife Service, National Park Service, and Yukon Territory in Canada. Despite the rain, vegetation in the area remains dry and conditions can change rapidly. Fire managers will take action if structures or natural or cultural resources are threatened, based on statewide firefighting priorities and resources available. None are threatened at this time.
The fire has created a smoky haze over the Alaska Highway, however visibility remains good.If smoke impacts the highway, motorists are asked to use caution by slowing down and driving with their headlights on.Updated information on travel conditions can be found at http://511.alaska.gov.
Wildland fire smoke information is available at http://www.dec.state.ak.us/air/smokemain.htm.
A Fuels and Fire Behavior Advisory remains in effect for most of Alaska, due to record heat and dry fuels.Read more at: http://fire.ak.blm.gov/content/weather/outlooks/FFBehavior.pdf.
Information will be updated when significant changes in fire activity occur. . Information about fires burning on National Park Service lands throughout Alaska is provided at https://www.nps.gov/wrst/parkmgmt/currentfireinfo.htm 
Information and photos are also available at http://inciweb.org/incident/3440/.