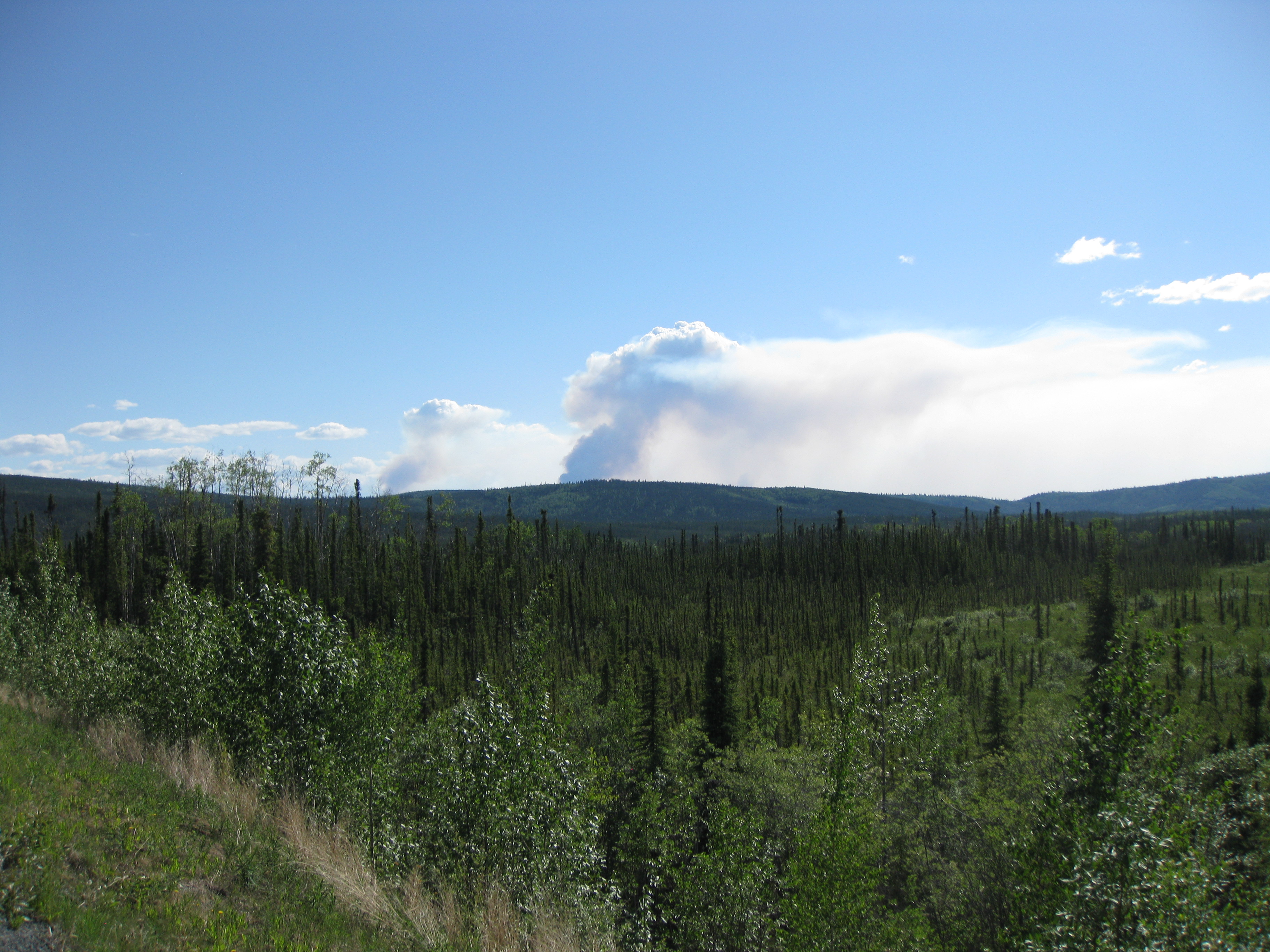 News Release Date:
June 25, 2013
Tok, Alaska –– The Alaska Division of Forestry, in consultation with the U.S. Fish and Wildlife Service, National Park Service, and Yukon Territory in Canada, continues to closely monitor the Chisana River Fire.The fire has grown to 34,578 acres. Group and single-tree torching was observed on June 24.
The fire is approximately 13 miles west of the Canadian border, 18 miles west of Beaver Creek, Yukon, Canada and 21 miles northeast of Chisana. Flights of the fire are scheduled today.
Currently, no resources are threatened by the fire and it is being allowed to take its natural course to benefit the health of the ecosystem.However, fire managers have developed contingency plans and are prepared to take action if resources are threatened.
The fire, which was ignited by lightning May 31, is burning in the Tetlin National Wildlife Refuge and Wrangell-St. Elias National Park. The DOF has assembled a combined Alaska/Canada organization that will take over management of the fire by mid-week and operations will shift from Tok to Beaver Creek for closer proximity to the fire.
The growth of the fire slowed somewhat late last week, but extreme hot, dry conditions this week have fire managers paying extra close attention to weather in the area. Members of the National Park Service's Whiskeytown Fire Management Module are working in remote locations throughout the park to provide fire managers with real-time data on temperatures, relative humidity, winds and fire behavior.The module is composed of eight firefighters specializing in backcountry and long-term fires.The information they provide helps managers anticipate fire activity and plan accordingly to safely and effectively manage the fire.
Smokefrom the Chisana River Fire will be visible and may be heavy at times.If smoke impacts the Alaska Highway, motorists are asked to use caution, slow down, and drive with their headlights on.Updated information on travel conditions can be found athttp://511.alaska.gov.
Wildland fire smoke information is available at http://www.dec.state.ak.us/air/smokemain.htm.
A Fuels and Fire Behavior Advisory remains in effect for most of Alaska, due to record heat and dry fuels.Read more at: http://fire.ak.blm.gov/content/weather/outlooks/FFBehavior.pdf.
Photos and maps of the Chisana River Fire are available at http://inciweb.org/incident/3440/.
For further information about fthis fire burning in Wrangell-St. Elias National Park visit: https://www.nps.gov/wrst/parkmgmt/currentfireinfo.htm