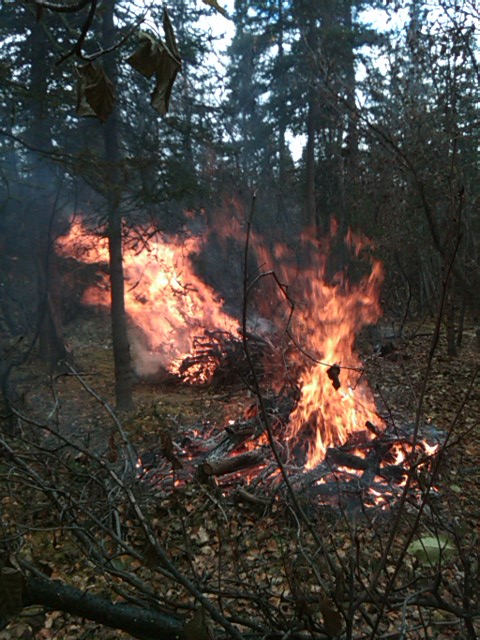 News Release Date:
October 15, 2012
Copper Center, Alaska - Wrangell-St. Elias National Park and Preserve wildland fire staff Burned 1100 piles of debris consisting of trees and brush over a 19 acre area from Oct. 1 through October 6. The piles were located in the McCarthy and Kennecott vicinity. 650 debris piles remain over a 15 acre area and will be burned in the spring of 2013.
The piles resulted from an interagency effort in 2011 to reduce thick vegetation on the Wrangell-St. Elias NP&P boundary to McCarthy. Fire staff worked hard to decrease vegetation in order to reduce the fire risk to McCarthy and increase public and firefighter safety during a wildfire.
Learn how fire staff reduce the fire risk to NPS structures and how you can do it too https://www.nps.gov/akso/nature/fire/firefuels.cfm.
For additional information, contact Wrangell-St. Elias Public Affairs at (907) 822-7223 or visit https://www.nps.gov/wrst/index.htm .