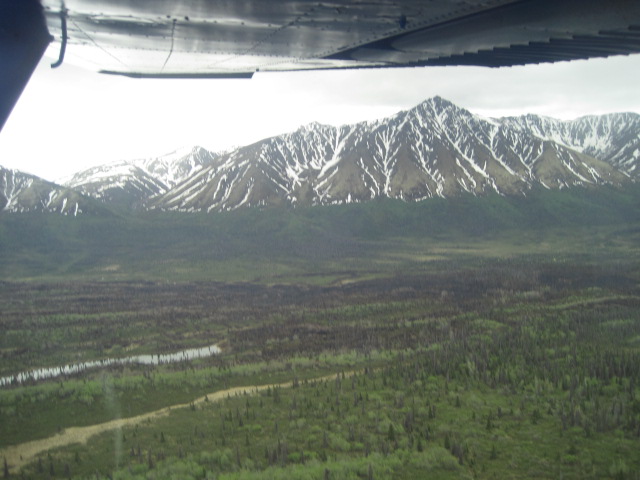 News Release Date:
June 5, 2011
(Copper Center, AK) – Saturday the Gilahina Fire continued to show little activity.Only twelve spots on the fire had smoke visible from the air.The weather stayed cool and humid, with moderate winds.A little rain fell on the fire overnight.
Yesterday an A-Star helicopter was used to transport the 20-person Gannett Glacier crew in from the fire line to the McCarthy Road.Only three firefighters and their gear could be transported at a time.The Gannett Glacier crew had been working on the Gilahina Fire since June 2.Today they headed to the East Volkmar Fire east of Delta Junction.
Today the Fire Use Module will arrive from Anchorage to start working on the fire. Out of Whiskeytown, CA, this specially trained 10-person crew will continue to monitor the fire and take appropriate suppression action as needed.They will also develop long-range plans for possible fire scenarios.The Noorvik #1 crew will be transported off of the Gilahina Fire today for possible reassignment.
Improved mapping shows the fire burned 1,270 acres.Most of the fire is burning in the Limited Fire Management area in the Wrangell – St. Elias National Park and Preserve.The fire remains on the north side of the Gilahina River in a wilderness area.The State of Alaska Division of Forestry and National Park Service are managing this fire cooperatively.
The McCarthy Road is open with no driving restrictions.For those who fly in the vicinity, be aware of fire related helicopter and fixed-wing traffic and the possibility of suddenly decreased visibility.The local victor frequency is 122.9.