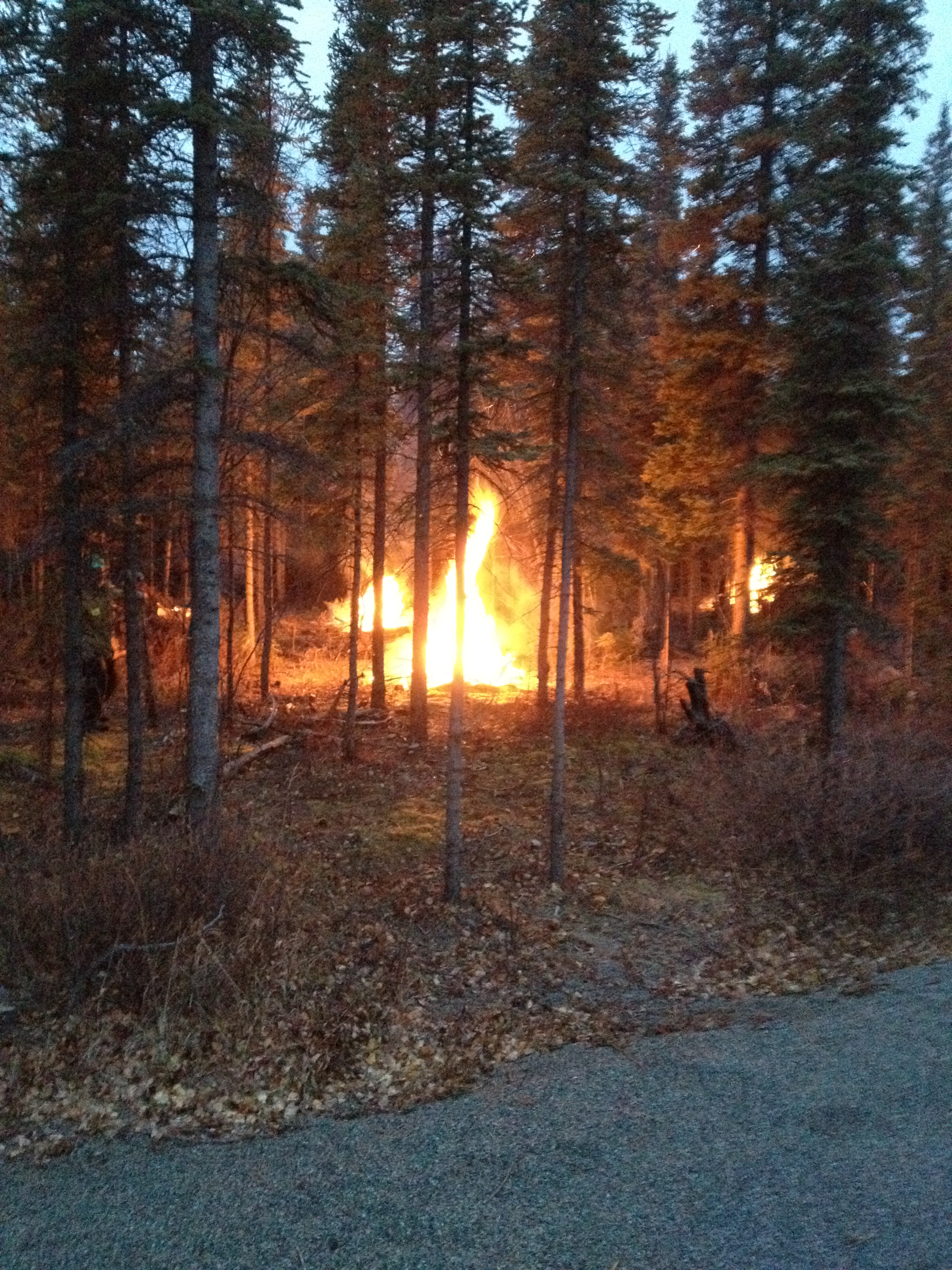 News Release Date:
September 12, 2013
Copper Center, Alaska –Wrangell-St. Elias National Park and Preserve wildland fire staff will burn piles of debris consisting of trees and brush beginning September 16 through September 20. The piles are located in the McCarthy and Kennecott vicinity. Fire staff will ignite piles in the morning and monitor them throughout the day. Smoke may be visible throughout the area.
The piles resulted from National Park Service fire personnel conducting a hazardous fuels treatment project in 2011 and 2012. The decreased vegetation creates a fire wise perimeter around the sites in an event of wildfire.
Visit https://www.nps.gov/wrst/parkmgmt/firemanagement.htm for more information about the park's wildland fire management program.
Learn how fire staff reduce the fire risk to NPS structures and how you can do it too at: https://www.nps.gov/akso/nature/fire/firefuels.cfm.
For additional information, contact Wrangell-St. Elias Public Affairs at (907) 822-7223 or visit https://www.nps.gov/wrst/index.htm .