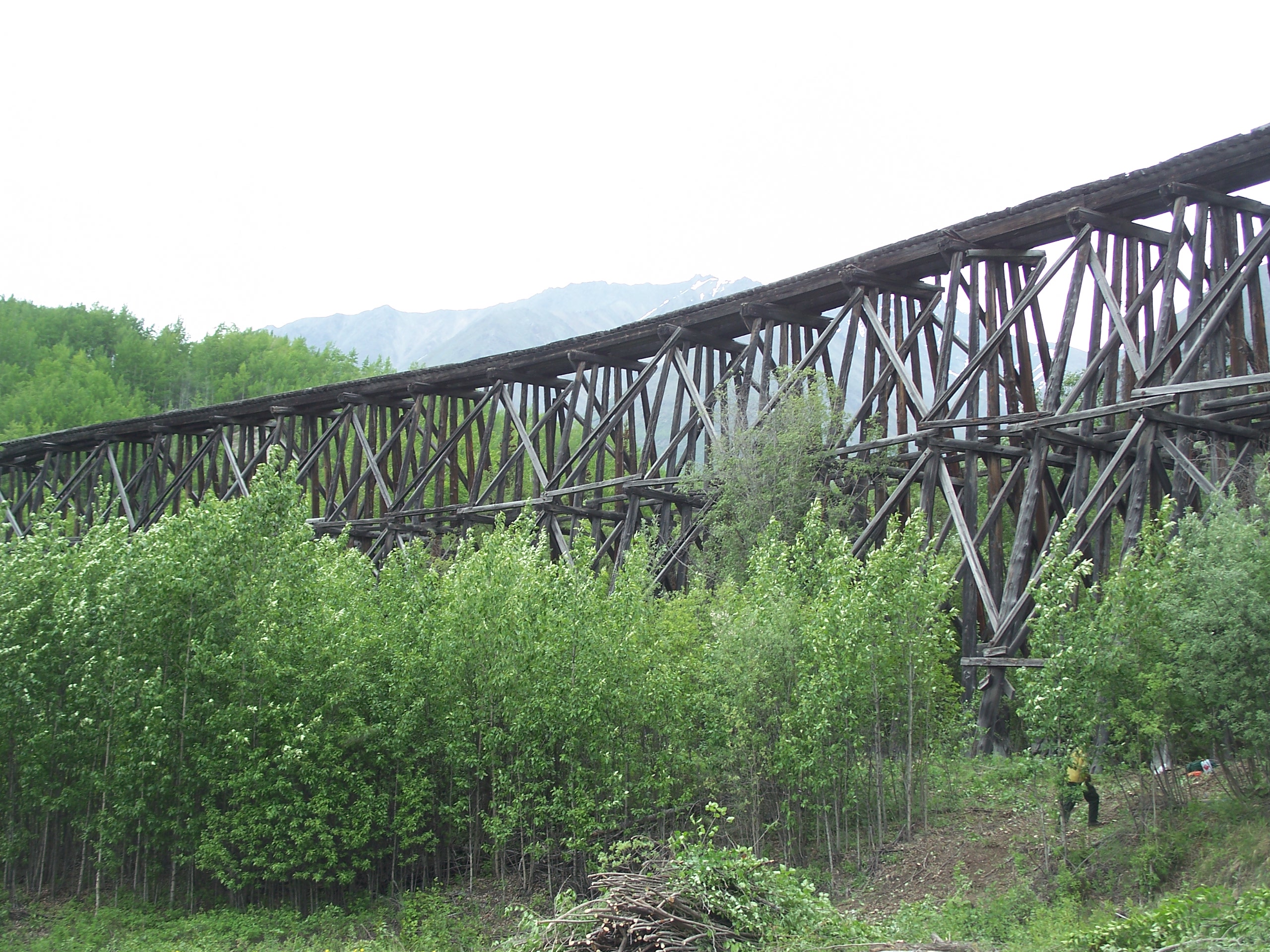 News Release Date:
June 9, 2011
(Copper Center, AK) – With the broken terrain and remote location, the weather on the Gilahina Fire can be hard to predict.Since local weather conditions have a strong influence on fire behavior, two Remote Automated Weather Stations (RAWS) were sent to the fire.One is set up in the burned area.It is providing real-time information about pertinent weather conditions including temperature, humidity, rainfall, and winds.
A second RAWS station was set up in the Lakina drainage to the east of the fire.This station is intended to monitor conditions in the Lakina drainage, especially the winds.Several attempts to put this unit into operation failed, and it was determined this RAWS is defective.It will be removed and replaced by a different station.
Although the Glennallen and Copper Center areas received some rain this morning, the Gilahina RAWS shows no precipitation fell on the fire.It is cool and humid at the fire, with another day of low fire activity predicted.
Personnel from the Whiskeytown Wildland Fire Module continue to monitor the fire.Scouting up the Gilahina drainage, the crew is identifying possible locations to establish fuel breaks that could be used if needed to help stop or slow the Gilahina Fire or a future fire.
The Whiskeytown crew is also continuing to clear some of the overgrown vegetation around the Gilahina Trestle to make it less likely to burn in a fire.For ideas of how to protect your own structures from fire, visit http://forestry.alaska.gov/fire/firewise.htm.
The State of Alaska Division of Forestry and National Park Service are managing this fire cooperatively.The Gilahina Fire is five miles north of the McCarthy Road.There are no restrictions on the McCarthy Road.Pilots are reminded to watch for fire related helicopter and fixed-wing traffic, and be aware of the possibility of heavy smoke.The local victor frequency is 122.90.
For more information about fires statewide, contact the Alaska Interagency Fire Information Center at 907-356-5511, or visit http://fire.ak.blm.gov/.