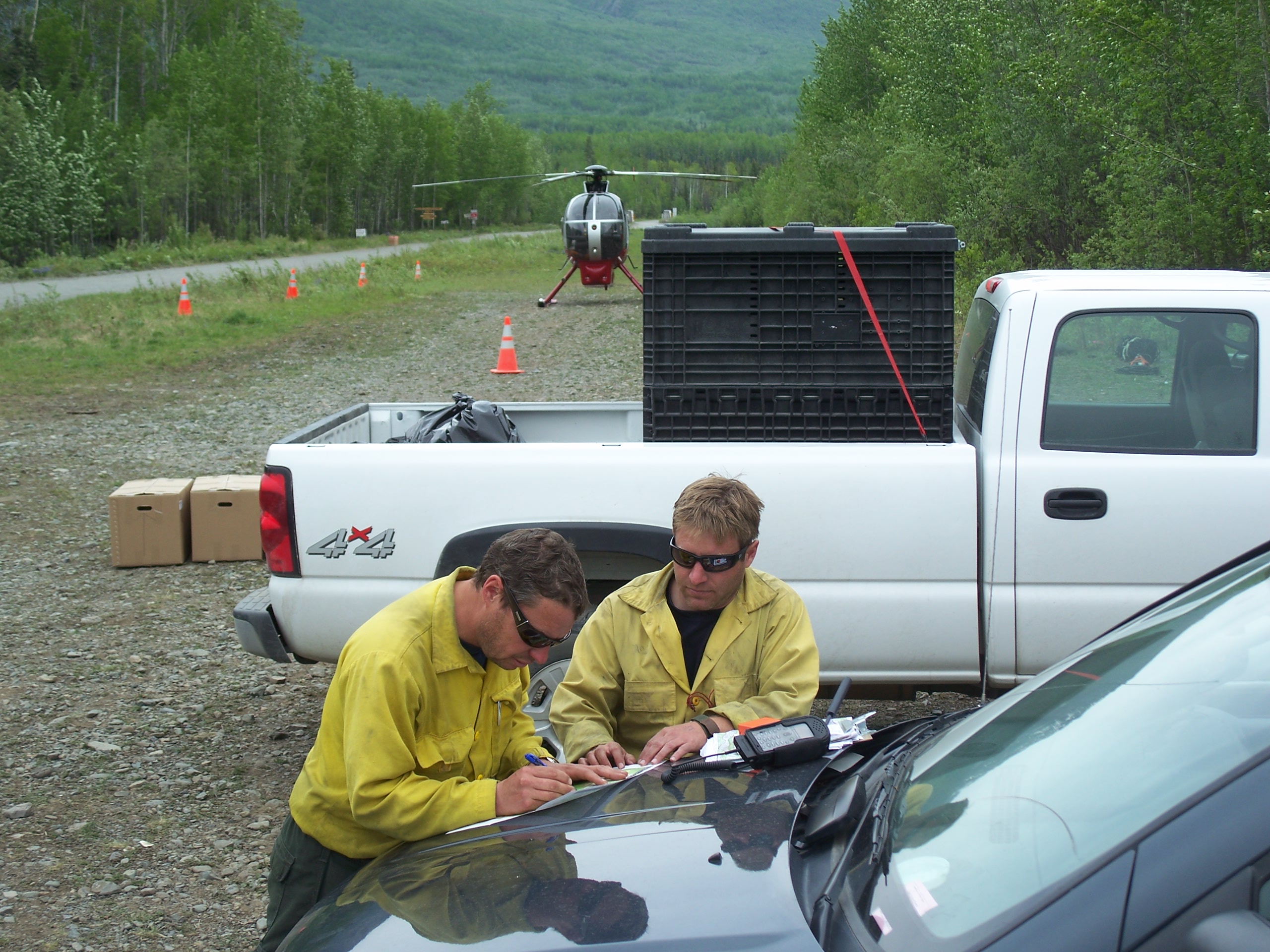 News Release Date:
June 10, 2011
(Copper Center, AK) – While the weather has stayed cool and fairly humid on the Gilahina Fire, no measurable rain has fallen there from June 5 through June 9. Scattered pockets of fuel continue to burn at a low intensity. There has been no growth in the fire for over a week, with improved mapping now showing the fire at 1,248 acres.
The Whiskeytown Wildland Fire Module continues to monitor the Gilahina Fire. For long-range planning, they have identified several areas on the ground that can be used as possible control points if the fire's growth needs to be slowed or stopped. Concerns for the fire include spreading out of the Limited Fire Management area or threatening specific resources such as the Lakina cabin or private property. The fire is over four miles from the Lakina cabin and more than six miles from the Full Fire Management area to the east, near the Lakina River.
The Whiskeytown crew has completed cutting the overgrown trees and brush around the Gilahina Trestle, making it less likely to be burned in a wildfire. The vegetation the crew cut will be chipped and scattered.
While the fire continues to be quiet, we are discontinuing these daily news releases. The Inciweb and National Park Service websites will continue to be updated when new information is available. If there are significant events or changes related to the Gilahina Fire, we will distribute more news releases.
The State of Alaska Division of Forestry and National Park Service are managing this fire cooperatively. The Gilahina Fire is five miles north of the McCarthy Road. There are no restrictions on the McCarthy Road. Pilots are reminded to watch for fire related helicopter and fixed-wing traffic, and be aware of the possibility of heavy smoke. The local victor frequency is 122.90.
For more information about fires statewide, contact the Alaska Interagency Fire Information Center at 907-356-5511, or visit http://fire.ak.blm.gov/.