Spruce Budworm Visits the Copper River Valley in Large Numbers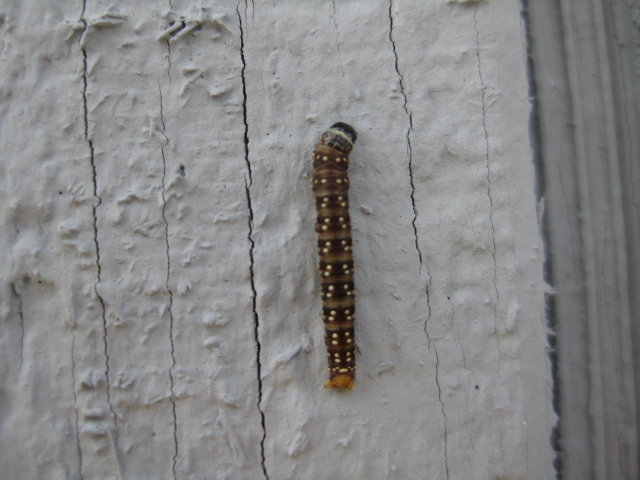 News Release Date:
July 1, 2013
Copper Center, Alaska– Wrangell-St. Elias Ecologist, Miranda Terwilliger, has been receiving many inquires about a little worm with webbing that has been seen a lot this spring making its home on spruce trees. This character is the spruce budworm (Choristoneura orvae) which appears to have broken out into a rather large infestation in the Kenny Lake and McCarthy communities. The infestation may be due to a number of possible natural causes, such as favorable winter weather or late arriving spring predators -- bats.
Contrary to popular opinion, these worms are native to Alaska. In most years their presence is hardly noticeable, however, like the leaf miner, they can have a bumper crop which results in a messy outbreak of webbing and impacts the tree's growth for the year. The worms eventually evolve into little white moths that are smaller than a finger nail. They are the first insects to appear in the spring, hatching from pupae that have overwintered, when the snow is still on the ground. They lay their eggs on spruce trees. The worms hatch a month or so later, usually when the trees begin to put out their new growth -- a favorite food of spruce budworms. These worms destroy spruce buds, foliage, cones, and seeds and when there is an infestation they leave webbing that can be very messy. Large outbreaks have been documented -- In the 1990's the worm defoliated more than 50,000 hectares along the Tanana and Yukon Rivers over a period of 5yrs (USFS). Most outbreaks only last a single summer and are limited in area. Sometimes a neighborhood yard can be badly infested while the adjacent yard is not.
The spruce budworm also serves as a food source for several rare to Alaska species of birds -- the Cape May Warbler and the Tennessee Warbler -- which follow the spruce budworm infestations.
For more information please contact Miranda Terwilliger at 907-822-7232.
Last updated: April 14, 2015