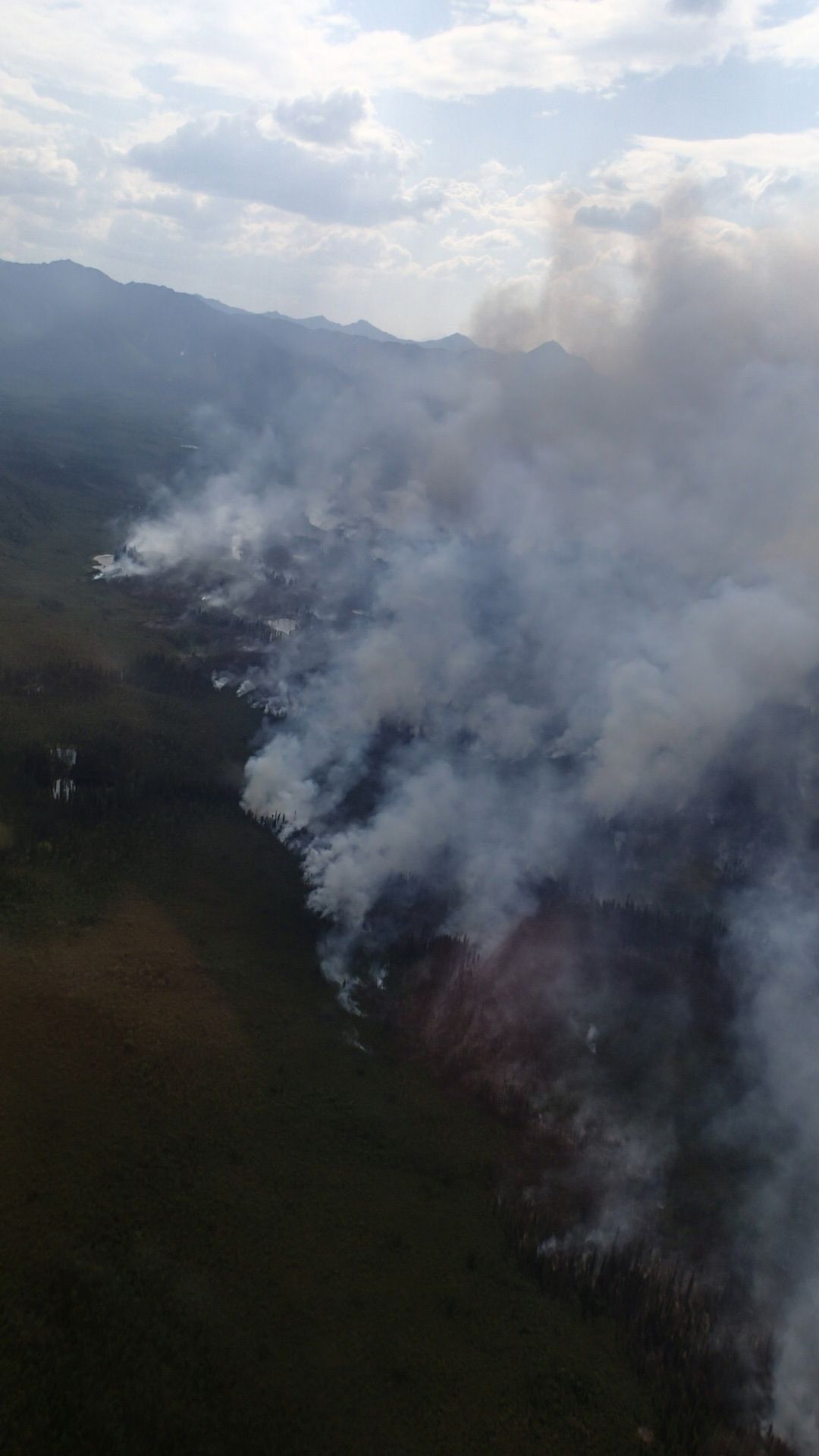 News Release Date:
June 26, 2013
Tok, Alaska –– The Chisana River Fire has grown to 40,525 acres as Alaska's Eastern Interior continues to bake under record hot, dry conditions.The fire is burning in Wrangell-St. Elias National Park and in the Tetlin National Wildlife Refuge.
Currently, no resources are threatened by the fire, but fire managers are prepared to take action if resources are threatened.
The fire is approximately 13 miles west of the Canadian border, 18 miles west of Beaver Creek, Yukon, Canada and 21 miles northeast of Chisana.The Alaska Division of Forestry has assembled a contingent of Alaskan and Canadian fire managers to manage the fire.They will be based in Beaver Creek for closer proximity to the fire.
Fire is part of an important natural process in the boreal forest and the Chisana River fire is being allowed to burn to benefit the health of the ecosystem.The fire is leaving a mosaic of burned and unburned spruce and hardwoods that will increase habitat diversity for use by wildlife.
Smoke from the Chisana River fire is visible and may be heavy at times.If smoke impacts the Alaska Highway, motorists are asked to use caution, slow down, and drive with their headlights on.Updated information on travel conditions can be found athttp://511.alaska.gov.
Wildland fire smoke information is available at http://www.dec.state.ak.us/air/smokemain.htm.
A Fuels and Fire Behavior Advisory remains in effect for most of Alaska, due to record heat and dry fuels.Read more at: http://fire.ak.blm.gov/content/weather/outlooks/FFBehavior.pdf.
Photos and maps of the Chisana River Fire are available at http://inciweb.org/incident/3440/.
Information is also available at Wrangell-St. Elias National Park: https://www.nps.gov/wrst/parkmgmt/currentfireinfo.htm