Yakutat Tlingit Ethnographic Study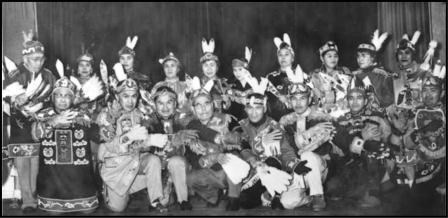 Yakutat Tlingit and Wrangell-St. Elias National Park and Preserve:


An Ethnographic Overview and Assessment
by Douglas Deur, Thomas Thornton, Rachel Lahoff, and Jamie Hebert
Tlingit people have traditionally occupied and used the southern part of Wrangell-St. Elias National Park and Preserve in the vicinity of Icy Bay and Disenchantment Bay, the Malaspina Glacier and Forelands, and the present-day community of Yakutat. This baseline ethnographic report provides an overview of Yakutat Tlingit connections to Wrangell-St. Elias based on existing ethnographic and historical sources along with new interviews conducted for this project.
The main body of the report is organized into three sections.
"Foundations" focuses on cultural practices of the Yakutat Tlingit and Eyak that were well established at the time of European contact and have direct bearing on park lands and resources;
"Transitions" discusses the many historical forces that affected life for the Yakutat Tlingit and Eyak, and outlines some of the implications of those changes as they relate to the park; and
"Modern Connections" addresses enduring Yakutat Tlingit and Eyak connections to lands and resources in Wrangell-St. Elias since roughly the time of park creation.
A conclusion section summarizes findings, but also points in the direction of additional research questions and needs for the future. The annotated bibliography developed as part of this project is available to download as a separate volume.
Yakutat Tlingit Ethnographic Overview and Assessment
Annotated Bibliography
Last updated: September 5, 2018