Visitor Center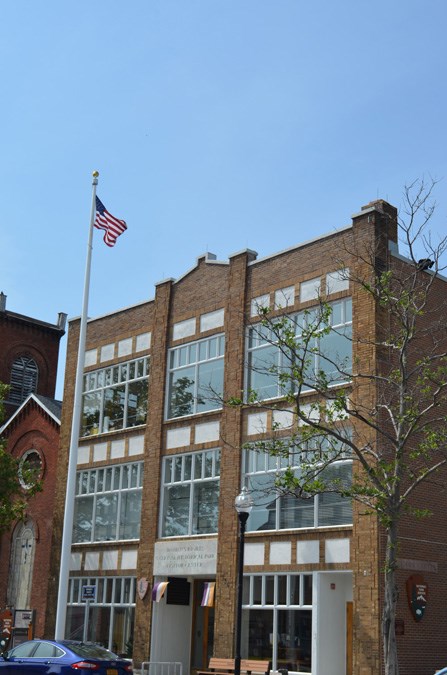 Begin your visit to Women's Rights National Historical Park in the visitor center.
View an introductory film "Dreams of Equality" in the Guntzel Theater.
Explore our permanent exhibit gallery on the second floor.
Meet the organizers of the convention face to face at the First Wave statue exhibit.
Rangers and park staff may assist you with planning your visit, brochures, tour times, schedules, directions, and maps.
Restrooms are located off the first floor lobby. The visitor center is accessible to wheelchair users.
Adjacent to the visitor center is Declaration Park with outdoor seating, the Waterwall, and the Wesleyan Chapel.
Last updated: August 27, 2015