Wesleyan Chapel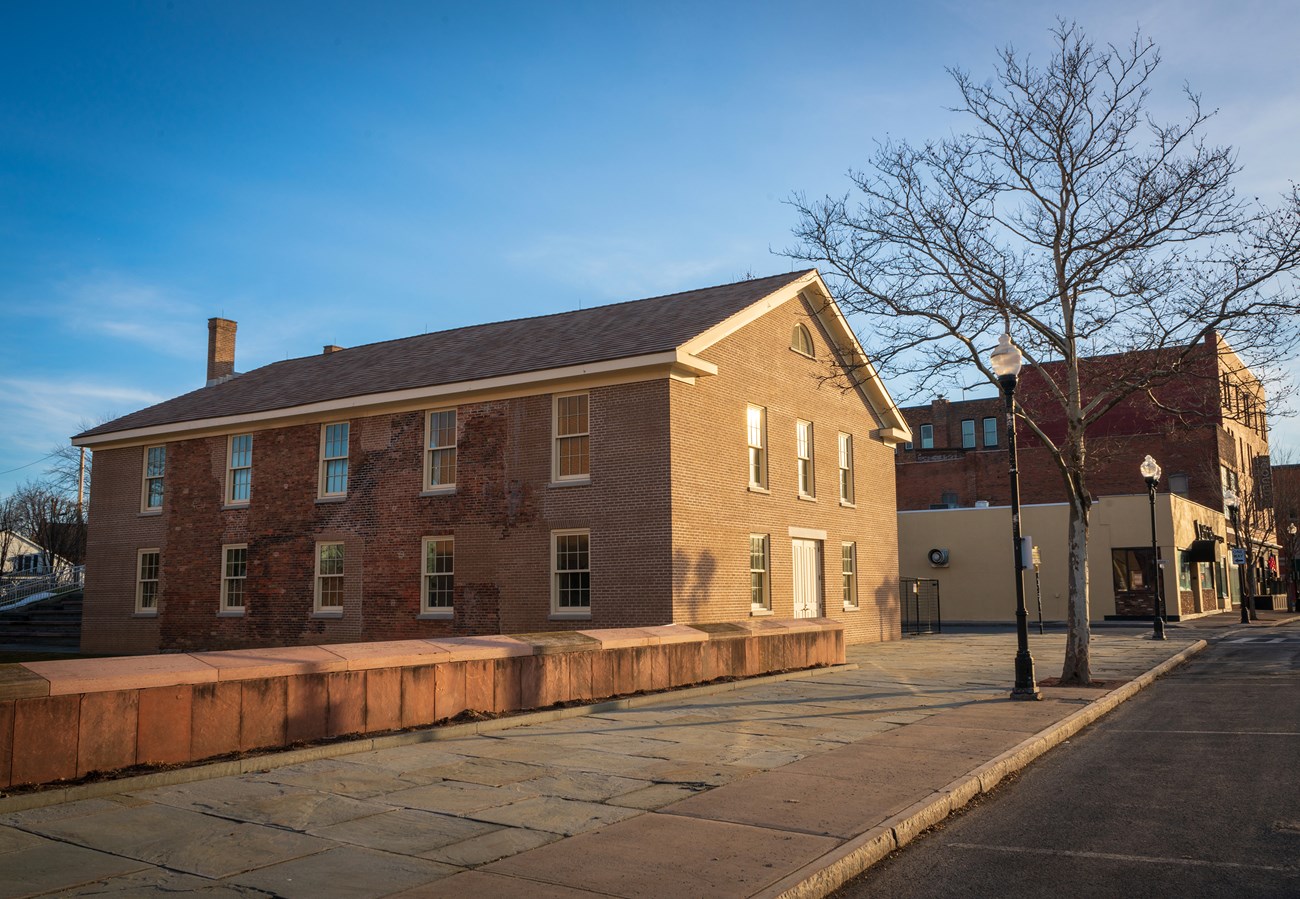 1843-1985
The Wesleyan Methodist Chapel was built in 1843 to house the Wesleyan Methodist congegation in Seneca Falls, New York. It was a plain, two-story structure which included a sanctuary, vestibule (or entryway), gallery (or balcony), and classroom. The front of the chapel faced Fall Street and overlooked the Seneca River and the Seneca-Cayuga Canal.

The Wesleyan Methodist congregation was a home for progressive thinkers and activists, a place where activists hosted anti-slavery lectures, political rallies, and other free speech events. When the organizers of the 1848 Women's Rights Convention began to look for a place to host their convention, they asked the leaders of the Wesleyan Methodist congregation for the use of the chapel. The idea of a women's rights convention aligned with the church's ideas about human rights and progressive activism, and so the church leaders acquiesced.

The original red brick Wesleyan Methodist Church was sold by the congregation in 1871 and extensively altered by subsequent owners. The building, at various times, has served as a laundromat, opera house, movie theater, and a mechanic shop, among other things. In 1980, the building was entered into the National Register of Historic Places.
1985-Present
When the site was purchased by the National Park Service in 1985, very little of the original fabric remained. The park held a contest to design a fitting memorial, centered around the 1843 building's remains and the empty lot to the west. The design selected featured protective structures surrounding the original walls in an open-air pavilion.

However, due to concerns about preservation and resource protection, in 2009 the park completed a second renovation, which restored the chapel to its approximate 1848 appearance. Using historic structures reports and primary sources, the National Park Service painstakingly recreated the dimensions of the original building's exterior, including windows, doorways and chimneys. Pale brown brick was used to contrast the original building's red brick sections, highlighting the remaining portions of the Wesleyan Chapel. Because the interior structure of the chapel was not recreated, the inside includes scrims, or painted screens hanging from the ceiling, to represent the attendees who sat in the chapel gallery during the 1848 Women's Rights Convention.

During your visit, take time to sit in a pew and contemplate the space, or stand at the lectern and read the words of the Declaration of Sentiments. The Wesleyan Chapel today is a pilgrimage site for many, and it maintains the spirit of the 1848 Convention by hosting special events, speakers, and various exhibits throughout the year. The Wesleyan Chapel is a place of contemplation and memory, a monument to all those who fight for equal rights, and those who started the fight in Seneca Falls 175 years ago.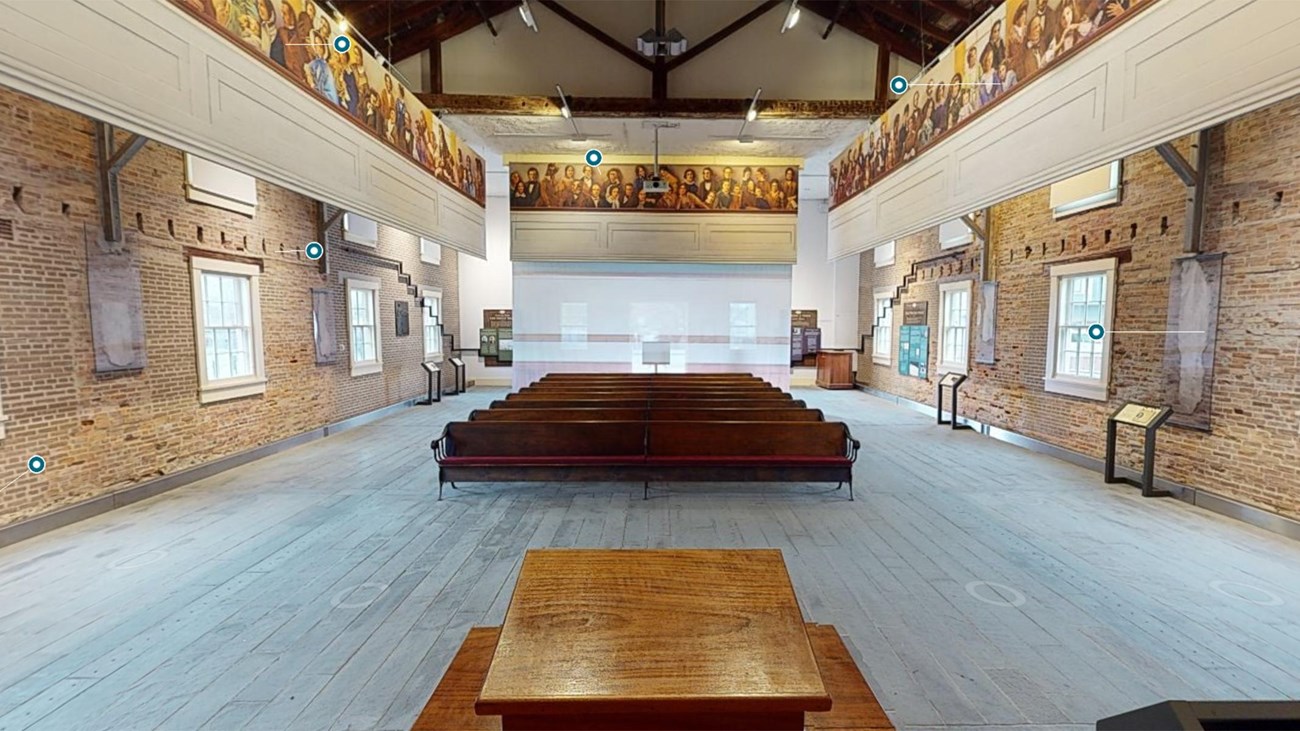 Wesleyan Chapel Virtual Tour
Take a virtual tour of the Wesleyan Chapel, the site of the 1848 Women's Rights Convention.
Last updated: March 31, 2023