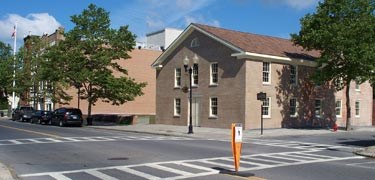 The park commemorates women's struggle for equal rights, and the First Women's Rights Convention, held at the Wesleyan Chapel in Seneca Falls, NY on July 19 and 20, 1848.

An estimated three hundred women and men attended the Convention, including Lucretia Mott and Frederick Douglass.
At the conclusion, 68 women and 32 men signed the Declaration of Sentiments drafted by Elizabeth Cady Stanton and the M'Clintock family.