Be A Junior Ranger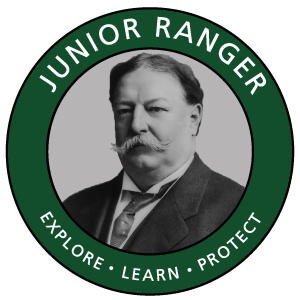 Junior Ranger Program
Although the program is focused on the 6-12 age range, visitors of all ages can participate in a Junior Ranger activity when visiting the park. While taking a guided tour of the home the visitors answer questions in the park's Jr. Ranger activity book. Upon completion, Jr. Ranger cadets will receive a badge and certificate. To get started, ask a ranger when you visit the park!

Scroll down to find additional ways to become Junior Rangers in the National Park Service.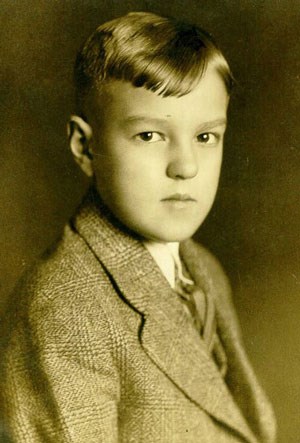 Virtual Junior Ranger

We know that many folks are unable to visit us currently due to the COVID-19 pandemic. Because of that, we've created an online, virtual Jr. Ranger option for visitors to enjoy. Below, you'll find activities that are taken directly from the park's Jr. Ranger booklet. You can choose and complete one, or take a little more time to go through all of them. Each activity will have an answer key for you to check your results at the end. If you have questions about the activites, feel free to Contact Us to discuss it. Please know that with the large volume of email messages we receive, your response may be delayed longer than normal. Enjoy these virutal activities and we hope you learn more about William Howard Taft!
Background About William
William Howard Taft was born September 15th, 1857 in Cincin­nati, Ohio to Alphonso and Louise Taft. William was one of six children. His siblings include Charles, Peter, Henry, Horace and Fanny. After graduating from Yale college in Connecti­cut, William served in many government positions including assistant district attorney, solicitor general, governor of the Philippines & Secretary of War.

William was the 27th President of the United States & 10th Chief Justice of the Supreme Court of the United States. While in office, the states of Arizona and New Mexico joined the Union in 1912. The 16th Amendment was also passed, which allowed the government to "lay and collect taxes on income." William Howard Taft died on March 8th, 1930 at his residence in Washington, D.C. He was buried at Arlington National Cemetery on March 11th, 1930.
Virtual Junior Ranger Activities
---
Additional Junior Ranger Options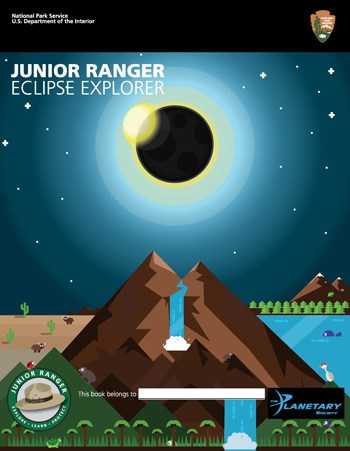 Junior Ranger Eclipse Explorer
We have exhausted our supply of the Eclipse Explorer Junior Ranger badges. We apologize for any inconvenience this may cause. Please check other parks in the National Park Service that may still have the badges available.
Last updated: July 16, 2021