History & Culture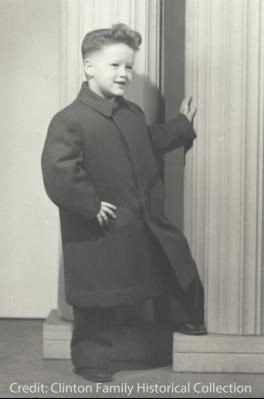 Named for his father who was killed in an automobile accident three months prior, William Jefferson Blythe III was born at Julia Chester Hospital in Hope, Arkansas on August 19, 1946.
President William Jefferson Clinton Birthplace Home National Historic Site preserves the home where William Jefferson Blythe III (Bill Clinton) spent his formative years. The home, located on 117 South Hervey Street in Hope, Arkansas, is where this young boy learned many childhood lessons.
"In this house, I learned to walk and talk. I learned to pray. I learned to read and I learned to count by number cards my grandparents tacked on the kitchen window."

- President Clinton's Dedication Speech at the Birthplace Home, 1999.
He lived in this house for the first four years of his life with his mother and maternal grandparents; he continued to visit his grandparents here until his grandfather's death in 1957.
Last updated: March 16, 2023