Pets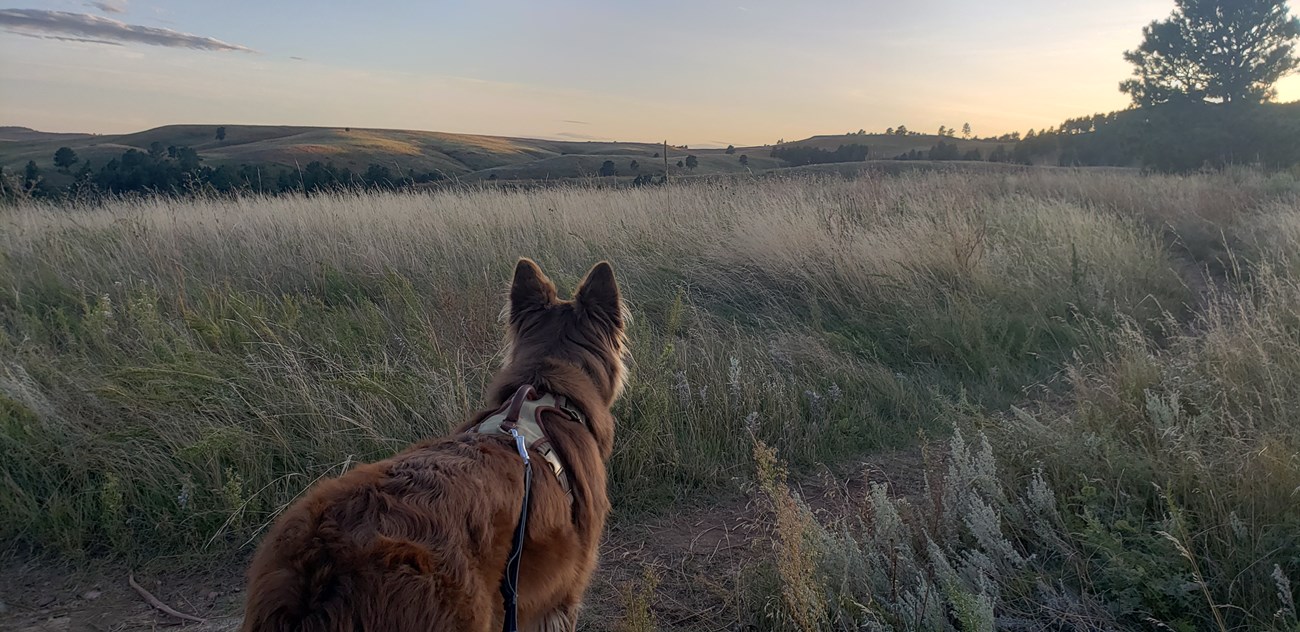 Pets are welcome at Wind Cave National Park within the following limits:
At all times pets must be restrained on a leash no longer than six feet in length. Leashes protect dogs from becoming lost and from potential encounters with wildlife as well as protecting park wildlife and plants.
Pets should not be left unattended. Summer sunshine poses a threat to pets left in vehicles. On a sunny day, even in temperatures as low as 60°F, temperatures inside a vehicle can reach dangerous levels. On an 85°F day the temperature inside a car –even with the windows cracked –can reach over 100°F (38°C) within 10 minutes.
Pet owners are responsible for removing pet waste from campgrounds, picnic areas, parking lots, roads, and other developed areas.
Pets are not permitted in the back-country areas of the park. This includes areas near park roadways and most of the trails –see below for exceptions.
Where CAN I go with my pet?
Grassy areas near the visitor center.
The Elk Mountain Campground.
Where CAN'T I go with my pet?
Ranger-led programs and cave tours.
Public buildings including the visitor center.
The backcountry or any trails except those listed above.
Pet Boarding in Hot Springs and Custer:
Fall River Veterinary Clinic: (605) 745-3786; Must have proof of vaccinations.
Southern Hills Animal Clinic: (605) 673-4996
More Information

For more information about pet rules and regulations at Wind Cave, read the 36 Code of Federal Regulation (CFR) 2.15 in the Superintendent's Compendium.
Last updated: April 15, 2023