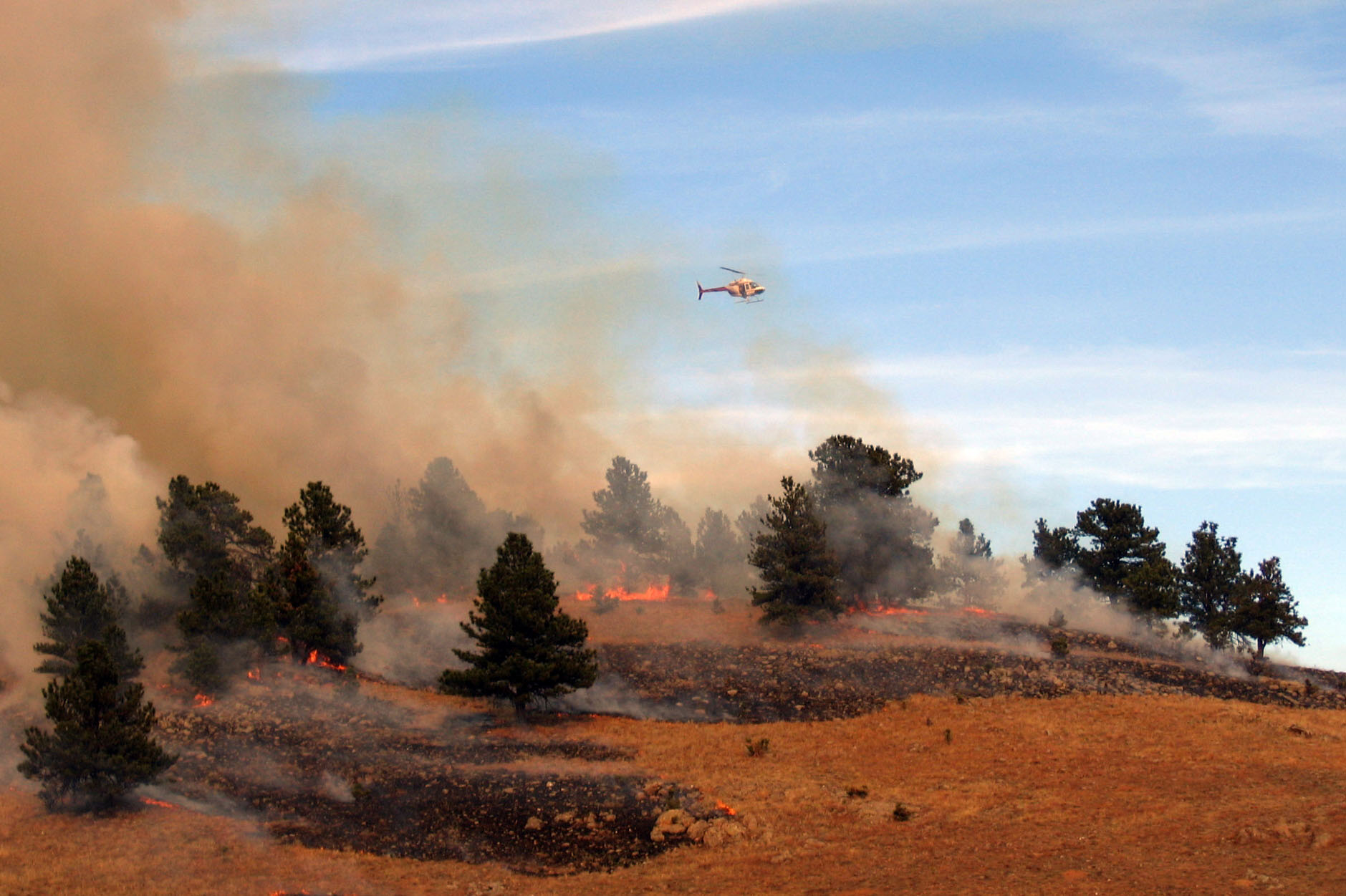 News Release Date:
March 15, 2012
Contact: Tom Farrell, Tom_farrell@nps.gov
WIND CAVE NATIONAL PARK, SD - Wind Cave National Park is soliciting comments on its Mountain Pine Beetle (MPB) Risk Assessment and Response Strategy. This strategy is designed to guide park managers as the current epidemic of beetles nears the park.
The park plans to continue to use prescribed fire as its primary means of maintaining a healthy and resistant forest while dividing the park into three management zones for specific response strategies. Each management zone, the Developed Area, Boundary, and Back Country, has a different strategy that ranges from removing all green infected trees to areas of low threat where MPB will be allowed to function as a natural ecosystem process.
"Since the early 1970s, the park has a history of using prescribed fire to maintain a healthy forest," said park superintendent Vidal Davila. "One way to slow the pine beetle spread is by reducing forest density. While our strategy allows for tree removal in some areas, monitoring efforts show this density reduction has already been accomplished in many areas through the use of fire."
Wind Cave National Park is situated near the southern edge of the Black Hills, in the transition zone between ecosystems dominated by ponderosa pine forest and those dominated by mixed grass prairie. Approximately 30% of the park land supports ponderosa pine forest and 60% of parklands are grasslands.
Davila continued, "We recently received funding to burn approximately 2,200 acres of forest and prairie along our southwestern corner this fall, further reducing the threat of beetle spread along this boundary."
The public is invited to attend an informal open house at the Wind Cave National Park Visitor Center on Tuesday, March 27, from 4 p.m. to 7 p.m. to discuss the MPB response strategy with park staff.
For more information, and for an on-line copy of the strategy, visit https://parkplanning.nps.gov/wica. Comments can be submitted via that website or they can be mailed to Superintendent; Wind Cave National Park; 26611 U.S. Highway 385; Hot Springs, SD 57747-9430.