Wind Cave Offers Free Tours on August 14 and 15 to View New Cave Lighting System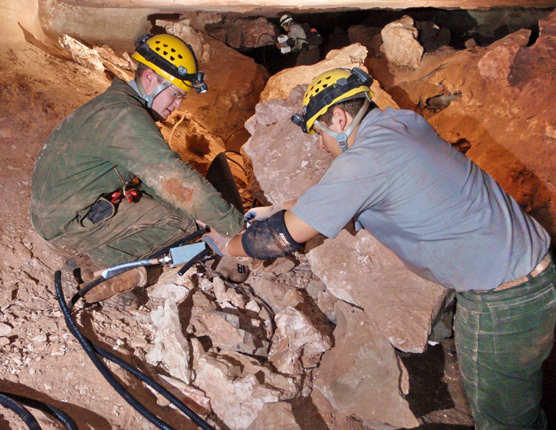 News Release Date:
August 6, 2010
Contact: Tom Farrell, 605-745-1130
WIND CAVE NATIONAL PARK, S.D. – All tours of Wind Cave will be free the weekend of August 14 and 15 to allow local residents and visitors the opportunity to view the recently completed cave lighting project.
Years in the making, the new lighting system uses LED and compact fluorescent lights that cut energy needs by 80%. Over ten miles of cabling and 1,114 light fixtures were installed by a crew of mostly local hires over the last two winters. The project, funded from cave tour receipts, was completed in June.
"The free weekend provides an excellent opportunity for people to visit and view the cave like they've never seen it before," said park superintendent Vidal Davila. "This new lighting system clearly reveals the cave's unique features. The change between the old system and this modern system is dramatic."
This new system replaces a lighting system that dated back to the 1950s. The Blue Grotto Tour Route, normally just used for candlelight tours during the summer, was lighted for the first time since the late 1980s as part of this project and will be used for winter tours.  
During the free weekend, the first tour enters the cave at 8:40 a.m. and the last one leaves the visitor center at 6 p.m. Throughout the day, over 30 tours of the cave will be offered. The cave temperature is 53 ºF. A light coat or sweater and sturdy walking shoes are recommended. All tours begin at the visitor center and cave tour tickets will be issued on a first come, first served basis. These tours can be extremely popular resulting in long wait times and possible "sold out" tours.
For more information, call the park at 605-745-4600.
Last updated: December 29, 2017