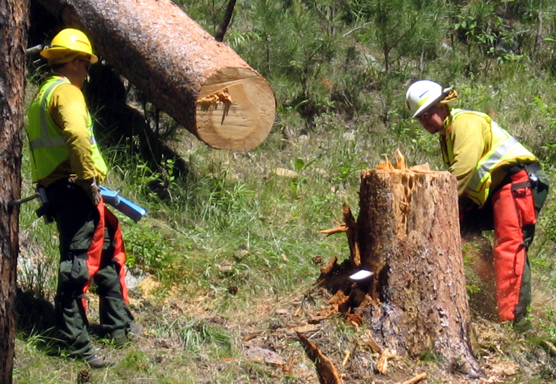 News Release Date:
October 1, 2010
Contact: Tom Farrell, 605-745-1130
Wind Cave National Park, S.D. - Preparations are nearly complete for a 3,408 acre prescribed fire planned this fall at Wind Cave National Park. The burn area is located south of the Rankin Ridge Fire Tower and east of Highway 87.  The burn could occur as early as the week of October 10th.  
"The primary objective of this burn is to reduce fuel loading in the ponderosa pine forest and to reduce pine encroachment on the prairie," said park superintendent Vidal Davila. "We also hope the fire will stimulate the growth of native grass species while hindering the potential spread of non-native species."  
Assisting with the burn will be approximately 130 firefighters from other National Park Service units, the Black Hills National Forest, State of South Dakota, U.S. Fish and Wildlife Service, and the Bureau of Indian Affairs.  
Due to the size of the burn, the primary ignition source will be from a helicopter using small spheres similar to Ping-Pong balls. After dropping from the helicopter, the spheres ignite as a result of a chemical reaction. This provides a faster and safer means of ignition than using ground crews.  
During the two days it is expected to take for ignition, Highway 87 will be closed just south of Beaver Creek Road (Pringle Cutoff) and north of the junction of Highways 385 and 87. Trail closures, which could extend longer than a week, include the Rankin Ridge, Lookout Point, Centennial, Highland Creek, and Sanctuary Trails.  Pullouts along Highway 87 will be closed during the project to allow room for fire equipment and vehicles.
Smoke from the fire may be heavy at times along Highway 385 and visible from the surrounding region. Unless there is significant precipitation, smoke might be seen in the area for a minimum of two weeks.