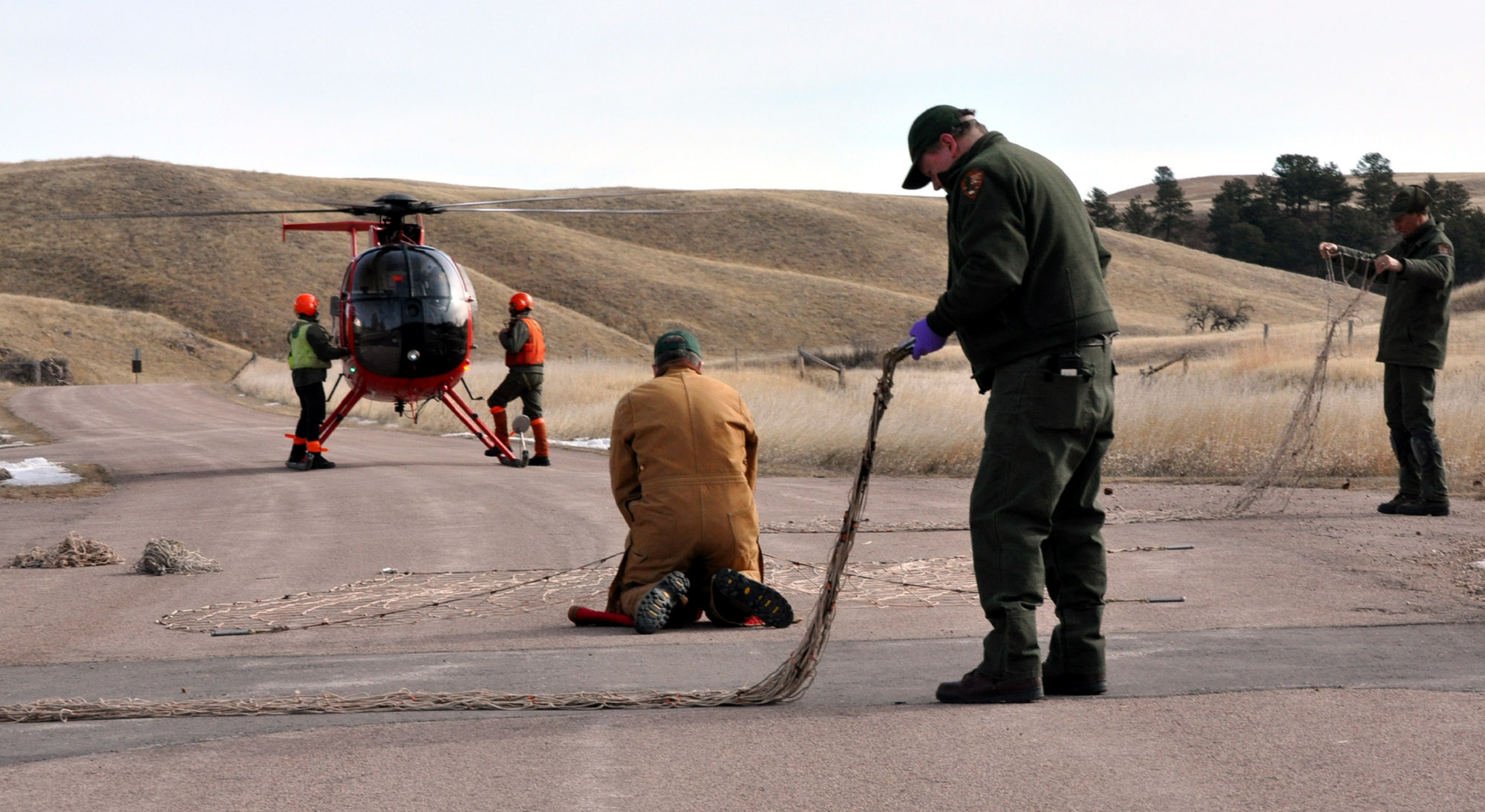 News Release Date:
February 19, 2011
Contact: Tom Farrell, 605-745-1130
Wind Cave National Park, S.D. – Thirty-four GPS (Global Positioning System) radio collars were recently placed on elk in Wind Cave National Park. This marks the beginning of a three-year study to document the effects of a recently implemented elk management plan.  
This study will evaluate elk movements, distribution, and mortality rates from hunting outside the park before and after implementing the plan.The plan's preferred alternative called for installing drop-down gates along the park's west and southwestern boundary fence.
These gates will allow elk to leave the park in spring and early summer. After the elk's annual movement outside the park is completed, the gates will be raised to prevent their entry back into the park. Hunters will then be able to harvest the animals outside the park, helping to reduce the number of elk who currently use the park.
This study, conducted in partnership with U.S. Geological Survey, called for the attachment of GPS collars that record the location of the elk every seven hours. On a rotating bases, several elk each day will have their locations recorded every 15 minutes.
"The GPS collars attached as part of this study will remain on until November or December of 2012," said park superintendent Vidal Davila."It is important for us to learn how well the elk management plan is working, and data from this study will provide that needed information."
The study's primary investigator, Dr. Glen Sargeant, is a Research Wildlife Biologist for the U.S. Geological Survey from the Northern Prairie Wildlife Research Center in Jamestown, North Dakota. The Geological Survey provides scientific expertise for other Department of Interior agencies such as the National Park Service.
The helicopter and animal handling crew were from Leading Edge Aviation out of Clarkston, Washington.