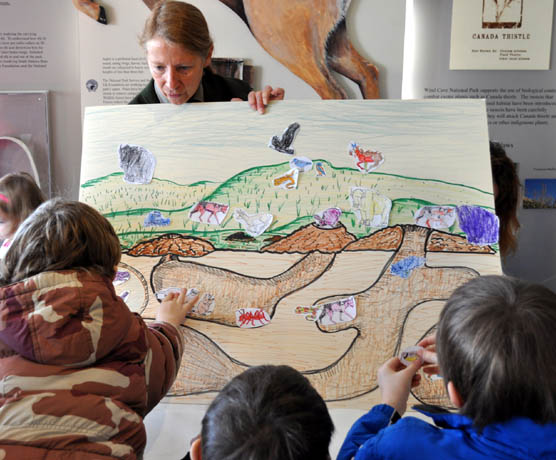 News Release Date:
December 28, 2010
Contact: Tom Farrell, 605-745-1130
WIND CAVE NATIONAL PARK, S.D. – Programs for exploring nature with children will be offered this winter at Wind Cave National Park.
For children ages 3 to 10, park education staff will present the Adventures in Nature program. The program will be held at the visitor center on the second and fourth Tuesday of the month beginning at 10 a.m. and lasting upwards of 2 1/2 hours. The first program will be on January 11 and the last on April 12.
"These programs provide children, especially those being homeschooled, an opportunity to interact with students their own age in a structured, learning environment," said park superintendent Vidal Davila. "Each session includes hands-on lessons for the kids and an outdoor activity to help illustrate what they just learned in the classroom."
Every program will have a different theme and is designed with educational objectives appropriate for the age level of the student. Potential audiences include homeschooled, preschool, and early elementary children.
All programs are free. For additional information, contact the park at (605) 745-4600.