Wind Cave National Park Begins Reducing Visitor Services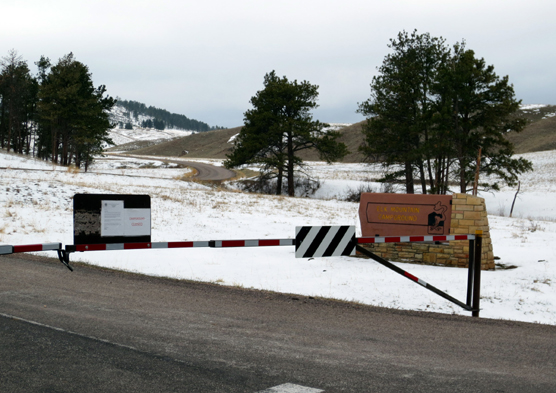 News Release Date:
March 7, 2013
Contact: Tom Farrell, 605-745-1130
WIND CAVE NATIONAL PARK, S.D. - The Elk Mountain Campground is closed at Wind Cave National Park as the park begins implementing a 5% across-the-board cut in its operating budget. Further cuts to visitor services, such as fewer ranger-led programs, will be implemented as the summer nears.
Closing the 64-site campground eliminates the need for two summer maintenance employees to maintain the campground and interpretive rangers to present evening campfire programs. In 2011, 6,600 visitors and their families used the campground and 1,700 visitors participated in campfire programs.
"The budget cuts have forced us to make some tough decisions that will impact visitors to Wind Cave National Park," said park superintendent Vidal Davila. "People will have fewer opportunities to tour Wind Cave, the park's primary resource, as a result of less staff."
The 5% budget cut will also necessitate a reduction in invasive plant control, fence and building repair and maintenance, science and research activities, natural resource monitoring, and wildlife management programs. The visitor center summer hours of operation will be shorter, affecting visitors and the Black Hills Parks and Forest Association bookstore.
Last updated: April 10, 2015