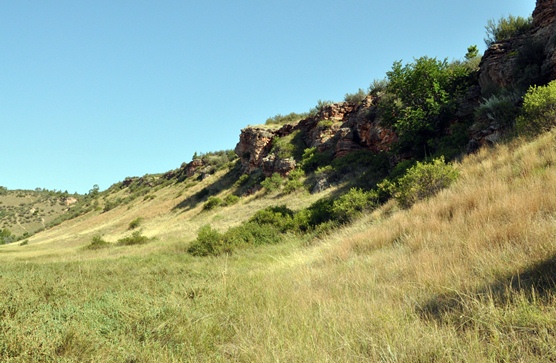 News Release Date:
February 21, 2012
Contact: Tom Farrell, 605-745-1130
WIND CAVE NATIONAL PARK, SD - How visitors will use the newly acquired 5,556 acres of land formerly owned by the Casey Family is the focus of a planning process beginning in mid-March at Wind Cave National Park.
"This initial planning process is to solicit ideas from the public concerninghow people will access the property,what types of visitor activities should take place, and if, and where, visitor facilities should be constructed," said park superintendent Vidal Davila.
The first meeting will be in Custer on Tuesday, March 13, at the Pine Room in the Custer County Courthouse Annex Building at 447 Crook Street. On Wednesday, March 14, a meeting will be held at The Mueller Center in Hot Springs at 801 S. 6th Street. The last meeting will be in Rapid City on Thursday, March 15, at the Ramkota Hotel Best Western at 2111 N. Lacrosse Street. All three meetings will run from 4 p.m. to 7 p.m.
This round of public meetings will help determine the scope of the environmental issues and alternatives to be addressed in the plan.
Comments and ideas for using the land can be left at one of the meetings; mailed to the park superintendent at Wind Cave National Park, 26611 U.S. Highway 385, Hot Springs, S.D. 57747; or left on-line by visiting the website https://parkplanning.nps.gov and following the links for Wind Cave National Park.