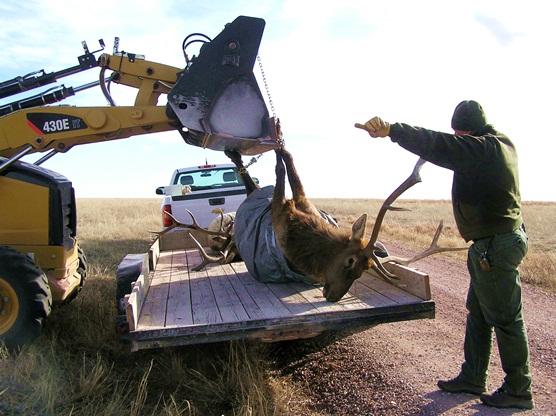 News Release Date:
February 2, 2012
Contact: Tom Farrell, 605-745-1130
WIND CAVE NATIONAL PARK, SD - Rangers at Wind Cave National Park are investigating the killing of two elk in the park. Two mature bull elk were found dead Tuesday morning, January 31, along Red Valley Road in the northern part of the park.
Both elk were found intact, with no attempt to take the meat or antlers.
"At this point, it looks like someone was driving along the road, saw the elk, and just decided to shoot them," said park superintendent Vidal Davila.
Rangers are working with South Dakota Game, Fish and Park Conservation Officers on this investigation. The park is offering a thousand dollar reward for information leading to the conviction of whoever is responsible for this crime. People with information can call the Turn in Poachers (TIP) line at 888-683-7224 with information.