National Park Service Seeks Input on Celebrating Centennial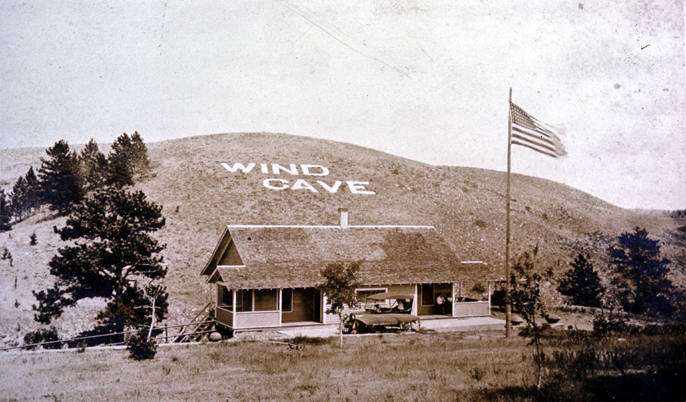 News Release Date:
January 15, 2015
Contact: Tom Farrell, 605-745-1130
WIND CAVE NATIONAL PARK, SD –The National Park Service wants your help in planning a celebration 100 years in the making. The centennial of the National Park Service is August 25, 2016, with festivities beginning the spring of 2015 and continuing through 2016. A series of public listening sessions to gather ideas on ways to recognize this anniversary are planned for area towns the last week of January.
"This centennial is an opportunity to introduce the National Park Service to the next generation of visitors, supporters, and advocates while reenergizing those who already know and love the parks," said Wind Cave National Park Superintendent Vidal Dávila.
The first session will be Tuesday, January 27, in Custer at the Black Hills National Forest Supervisor's Office at 1019 N. 5th Street. The session on
Wednesday, January 28, will be at The Outdoor Campus - West in Rapid City at 4130 Adventure Trail. The last session will be on Thursday, January 29, at The Mueller Center in Hot Springs at 801 S. 6th Street. All three sessions will run from 4 p.m. to 7 p.m. with brief presentations throughout that period. The public is invited to come anytime during those hours. Light refreshments will be served.
"We want to involve people from a variety of backgrounds and ages in the planning process," Dávila said. "Ideas could range from one-time events to activities that start a new tradition and occur annually."
For those unable to attend one of the meetings,ideas can be shared through 2015 by visiting Facebook sites run by area National Park Service units. Park websites, phone calls, emails, and letters can also be used to share your ideas. Individuals, groups, clubs, and organizations are encouraged to share their thoughts about the centennial.
Badlands National Park, Jewel Cave National Monument, Lewis &Clark National Historic Trail, Minuteman Missile National Historic Site, Missouri National Recreational River, Mount Rushmore National Memorial, and Wind Cave National Park make up the six National Park Service units in South Dakota. The more than 3.9 million visitors to the state's national park units in 2013 were responsible for $239 million dollars in economic benefit.
The National Park Service was signed into law by President Woodrow Wilson on August 25, 1916, and it was directed "to conserve the scenery and the natural and historic objects and the wild life therein and to provide for the enjoyment of the same in such manner and by such means as will leave them unimpaired for the enjoyment of future generations."
Last updated: April 10, 2015