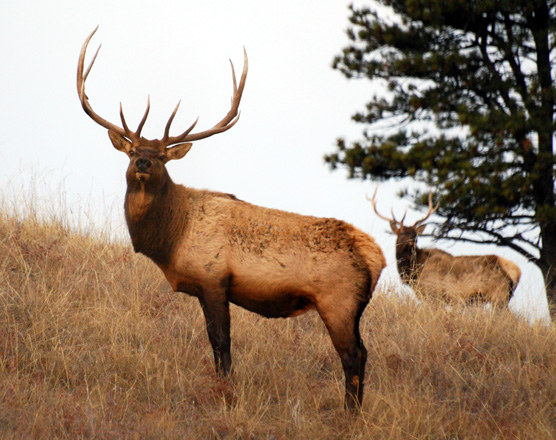 News Release Date:
January 8, 2010
Contact: Tom Farrell, 605-745-4600
WIND CAVE NATIONAL PARK, S.D. – Programs for exploring nature with children and discovering the park's backcountry will be offered this spring at Wind Cave National Park. Programs are free and will conclude in April.
The Wind Cave Prairie Walkers, a hiking group for anyone interested in discovering seldom seen areas of the park, will meet at the park visitor center at 1 p.m. on the last Monday of the month. Participants will then drive to the walk's location. Plan to be out for three to four hours and walk a couple of miles during this moderately strenuous activity. Participants should wear good walking shoes, dress for the weather, and bring water and snacks. The program will be canceled due to inclement weather.
For children ages 3 to 10, park education staff will present the Adventures in Nature program. The program will be held at the visitor center on the second and fourth Tuesday of the month beginning at 10 a.m. and lasting upwards of 2 1/2 hours. The first program will be on January 12 and run through April 13.
"This is an opportunity for young children to experience nature and play in a structured, safe environment," said park superintendent Vidal Davila. "We hope to awaken a sense of wonder in the children and encourage them to connect with the natural world."
Each program will have a different theme and is designed with educational objects appropriate for the age level of the students. Potential audiences include home schooled preschool and early elementary children. The first program is titled It's winter! Rangers and students will explore how animals stay warm and alive during the coldest months of the year.
For additional information, contact the park at (605) 745-4600.