Wind Cave National Park Holiday Open House and Christmas Bird Count a Success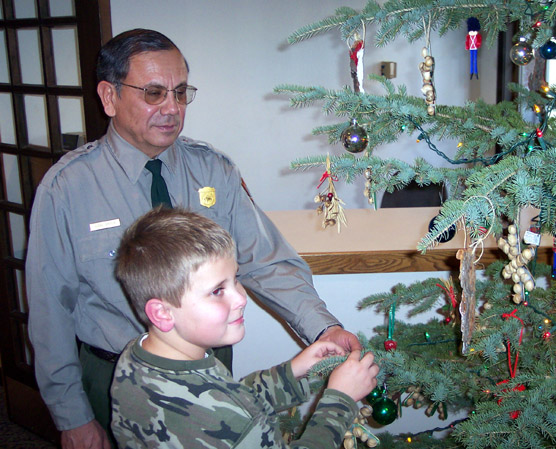 News Release Date:
December 19, 2007
Contact: Tom Farrell, 605-745-4600
WIND CAVE NATIONAL PARK, S.D. – The lobby of the visitor center at Wind Cave National Park was filled with parents, neighbors, and friends on Tuesday, December 11, as students from the Hot Springs third grade sang carols at the park's annual open house.
The Christmas tree was decorated with ornaments made by the students. Light refreshments were served as the visitor center stayed open until 6:30 p.m. greeting nearby neighbors and residents of area communities.
"I would like to thank all the local neighbors who stopped by and participated in our open house," said park superintendent Vidal Davila. "It was a nice opportunity to meet them and talk about the park."
On Sunday, December 16, twelve people participated in the park's thirteenth annual Christmas Bird Count. The participants spread out across a 15-mile radius and saw 1,194 birds and 31 species. Two species, the winter wren and the cedar waxwing, were seen for the first time during a Christmas Bird Count.
The park's visitor center will close at noon on December 24 and remain closed until Wednesday morning, December 26, to allow park employees to spend Christmas with their families.
Last updated: April 10, 2015