Elk Study Continues at Wind Cave National Park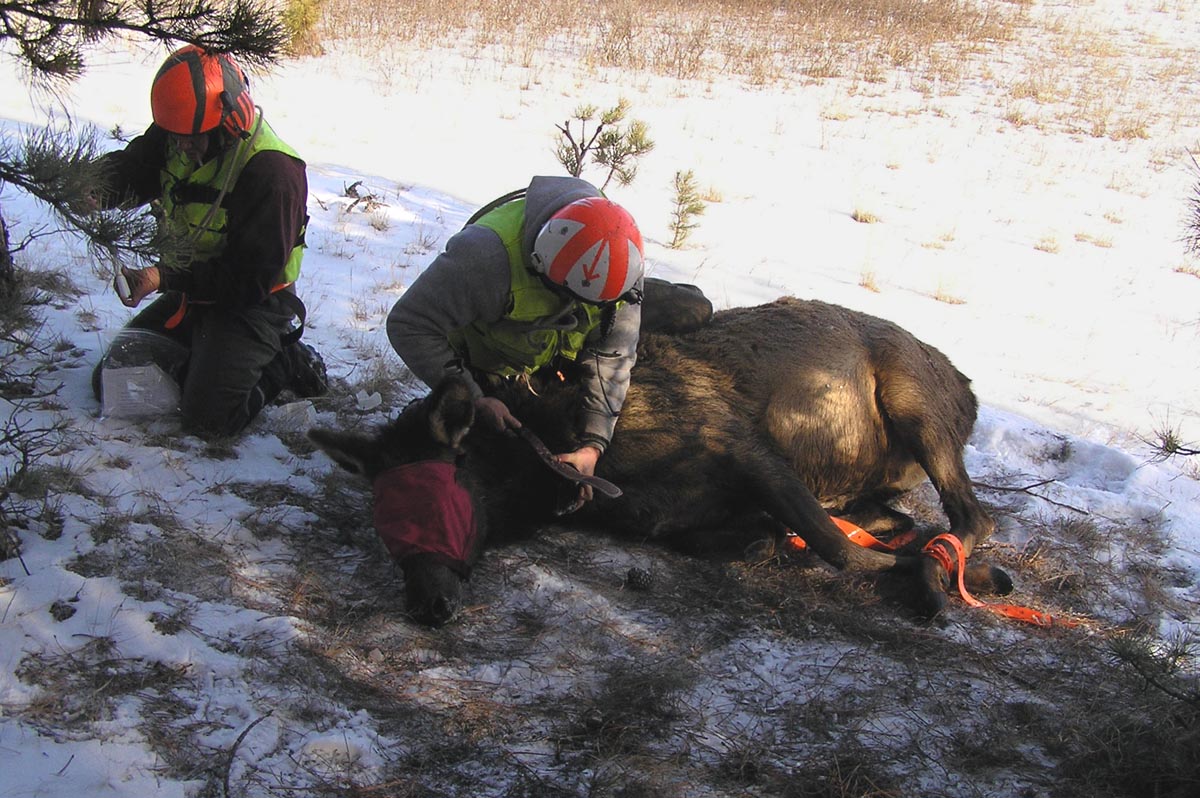 News Release Date:
January 25, 2007
Contact: Tom Farrell, 605-745-1130
WIND CAVE NATIONAL PARK, S.D. – Year three of the Wind Cave National Park elk study to learn about elk movement patterns in the southern Black Hills began recently with the capturing and collaring of 53 elk. Data from GPS (Global Positioning System) radio collars is being used in the preparation of an Environmental Impact Statement on elk management in the park and to write an elk management plan in conjunction with the South Dakota Game, Fish and Parks.
Capture operations began on Saturday, January 20, and concluded Monday, January 22. The helicopter and animal handling crew were from Leading Edge Aviation out of Clarkston, Washington.
This study, conducted in partnership with U.S. Geological Survey, called for the attachment of collars containing GPS receivers to 33 cow elk and 20 yearling bull elk. Collars are programmed to record the location of the elk every seven hours until next December, when they will be remotely released to allow the information collected to be downloaded.
"We are very pleased with the preliminary data we have gathered thus far," said Dan Roddy, park biologist. "Each collar is providing us with a very detailed map showing the animal's movements in and around the park."  
The study's primary investigator, Dr. Glen Sargeant, is a Research Wildlife Biologist for the U.S. Geological Survey from the Northern Prairie Wildlife Research Center in Jamestown, North Dakota. The Geological Survey provides scientific expertise for other Department of Interior agencies such as the National Park Service.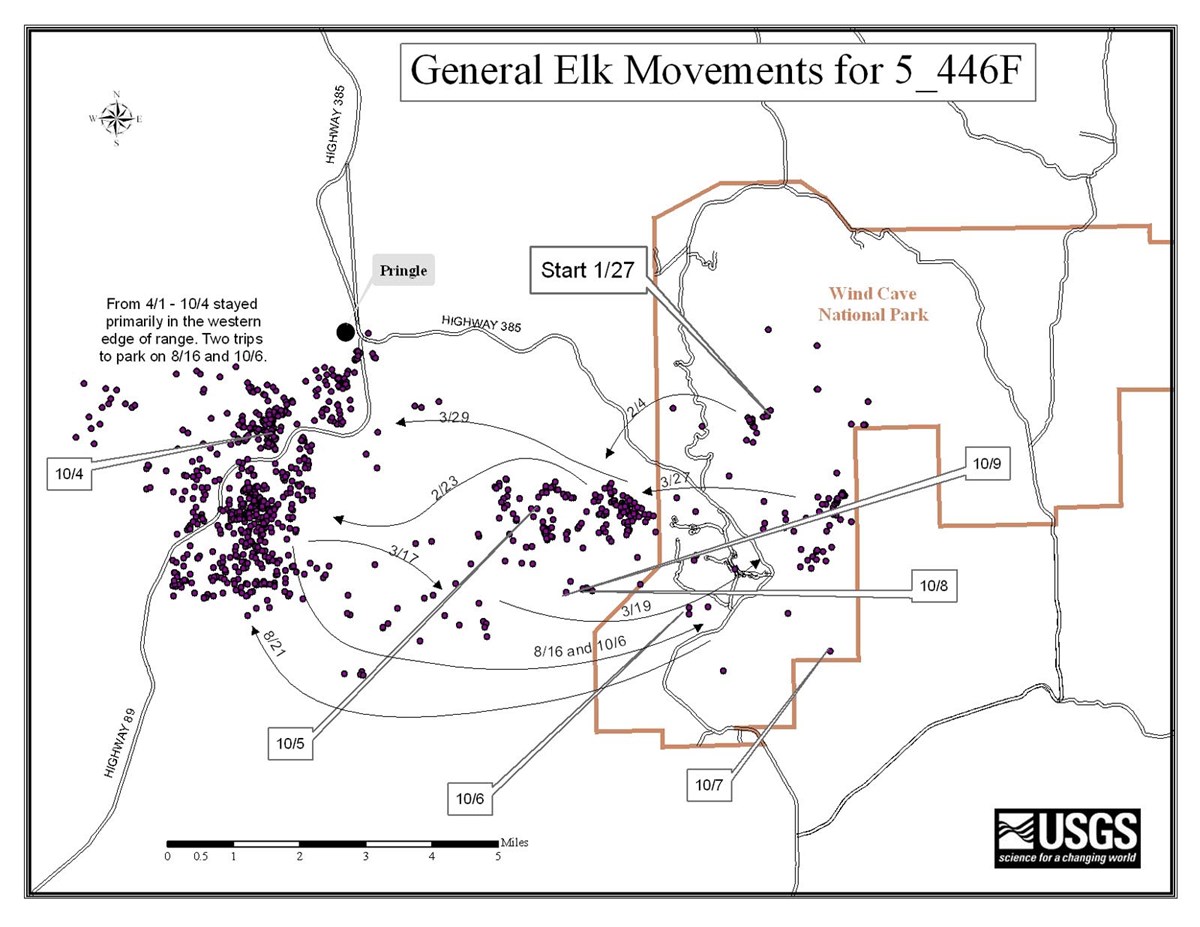 Last updated: December 29, 2017