NATIONAL PARK SERVICE GEARS UP FOR CENTENNIAL CHALLENGE PROJECTS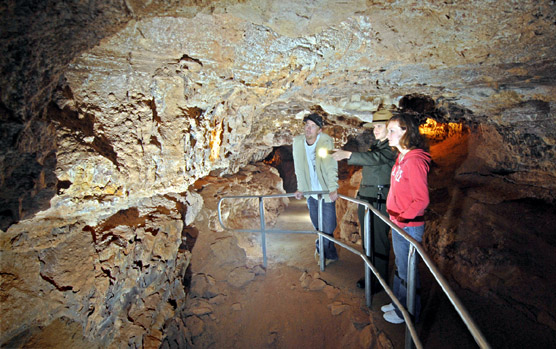 News Release Date:
August 23, 2007
Contact: Tom Farrell, 605-745-4600
WIND CAVE NATIONAL PARK, S.D. – Wind Cave National Park and Jewel Cave National Monument will be among the National Park Service (NPS) units benefiting from proposals announced Thursday, August 23, at a press conference in Yosemite National Park. National Park Service Director Mary Bomar and Secretary of the Interior Dirk Kempthorne announced a list of proposals that are eligible for centennial challenge funding.
Among the $370 million of proposals eligible for centennial challenge matching funds are several projects that affect multiple parks including a national incentive to boost the Junior Ranger program.
The President's Centennial Challenge is $100 million per year of federal mandatory funding to match $100 million or more in cash donations to the National Park Service for centennial projects and programs. The full list of centennial challenge-eligible proposals is available on-line at www.nps.gov/2016.
Part of the President's Centennial Commitment is an additional $100 million per year for 10 years in federal spending to bolster basic park operations. These funds will be used to hire 3,000 more seasonal national park rangers, guides, and maintenance workers; repair buildings; improve landscapes; and enroll more children in Junior Ranger and Web Ranger programs.
"Visitors to local NPS units such as Jewel and Wind Caves could see the benefit from additional seasonal employees this winter," said Todd Suess, Superintendent of Jewel Cave National Monument. 'These funds will improve our education efforts and allow us to increase the protection of resources such as our roads and trails and historic structures."
Last updated: December 29, 2017