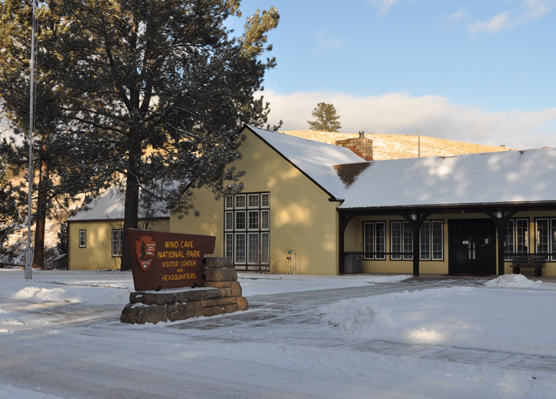 News Release Date:
December 30, 2013
Contact: Tom Farrell, 605-745-1130
WIND CAVE NATIONAL PARK, S.D. – The Adventures in Nature program will be offered this winter and spring at Wind Cave National Park beginning January 14. These programs are designed to provide children ages 3 to 13 with knowledge and skills that will encourage them to explore the natural world around them.
Programs are free and are held at the visitor center on the second and fourth Tuesday of the month. Each program will begin at 10 a.m. and last about 2 1/2 hours. Participants should plan to arrive by 9:45. The last program is on April 8th.
"This program is a fun and interactive way for children to experience nature and play in an active learning environment," said park Superintendent Vidal Davila. "Over the years we've seen an increase in home-schooled children participating, partially because it allows them a chance to interact with other children their age."
To ensure there are enough materials for every child, parents are encouraged call the park at 605-745-1134 or e-mail e-mail us to let rangers know you are coming. It is not a requirement, but it helps the park plan for each program if they know the number of children and their ages.
Davila said, "Programs will each have a different theme and are designed with educational objectives appropriate for the age level of the student. Every program includes activities, songs, crafts, and a hike that explore the concept of the day."
Older children can also attend and assist the younger children in their activities. In case of bad weather, the program might be canceled. Either call the park at the above number or visit our Facebook page for program status.
This year's first program is about the night sky. Children will learn how to identify constellations, planets, and other heavenly bodies. They will also listen to stories of the stars and discover creatures that go bump in the night. For a complete listing of this year's programs, visit www.nps.gov/wica/forkids and click on the Adventures in Nature link.