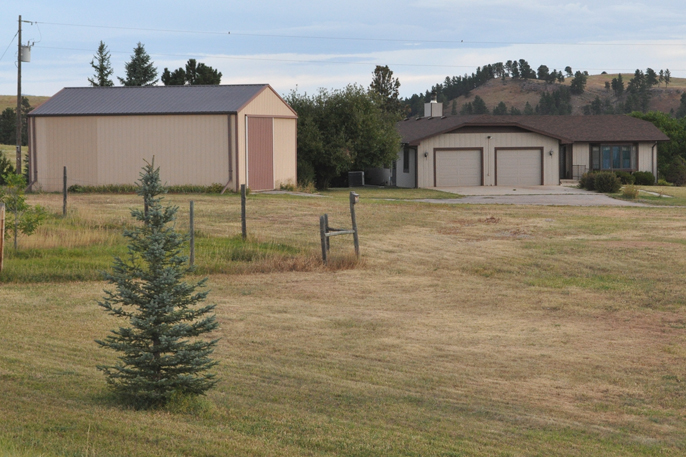 News Release Date:
September 16, 2015
Contact: Tom Farrell, 605-745-1130
WIND CAVE NATIONAL PARK, SD –Wind Cave National Park recently completed a minor boundary revision and purchased a 7.16-acre parcel improved with a three-bedroom house and pole barn along the park's southern boundary. The property is adjacent to Highway 385 and located within the authorized boundary of the park.
"The owner of the house approached the park three years ago about selling the property to us," said Park Superintendent Vidal Dávila. "Acquiring this property will improve park operations and remove the potential for confusing land ownerships issues within our boundary."
Initially, the park plans to use the house for offices while the historic structure housing the offices of the Northern Great Plains Fire Management Office under goes asbestos abatement, currently planned for 2017. Afterwards, the house could remain as offices, used as housing for park employees, or even sold and removed from the property. During the winter, a snowplow will be stored in the pole barn for use by employees arriving in the park from the south.
Earlier in the summer, the park acquired a 40-acre unimproved parcel that overlooks the southern part of the park that was part of legislation passed in 2005.
"The 40-acre parcel is located along Gobbler Ridge. Because of its elevation, any structure built on this land would impact the viewshed of the southern part of the park," said Dávila. "This acquisition helps us protect the scenic qualities of the park."
Both purchases were from willing sellers and made with appropriations from the Land and Water Conservation Fund.